NGames' Mobile Game Dynasty War Launches Today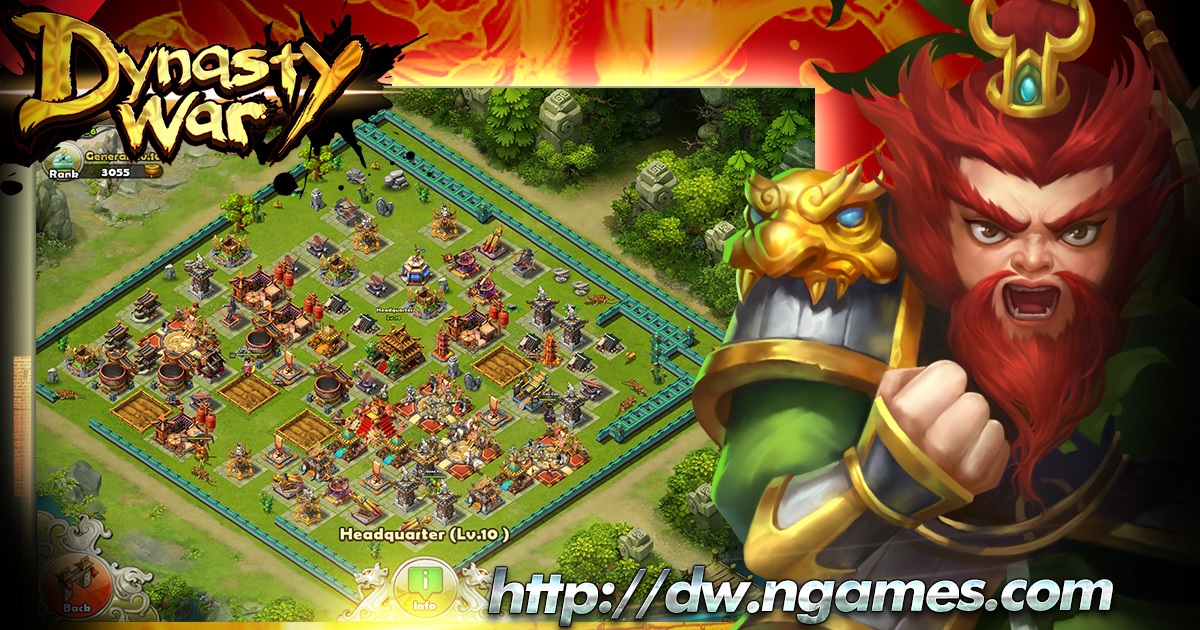 NGames' most anticipated RTS mobile game, Dynasty War has officially launched today. NGames has released the Andriod Version first. Players in Singapore and Malaysia can download the game for free in the Google Play Store. Other region players can download from Ngames official page freely. The iOS version, we will be released later this quarter. Stay tuned for more details!

Dynasty War Chinese version has been recommended by multiple regions in the App Store. In Hong Kong, the game has been listed at Number 3 best selling game for months. Now, we invite you to fight for the honor! If you can't download from Googleplay, go to our official page and download the app there!

Campaign to Conquer the World!
The Campaign is a real-time PVE mode based on the history of the Chinese Three Kingdoms Period. There are over 20 forces to use and over 120 cities for players to conquer. As players develop their forces, they will confront more powerful generals and cities. The higher the city's defense level, the more resources to loot. Conquer more cities to increase taxes as your lands grow.

Besides conquering cities and lands, Dynasty War also has a unique current situation system that enhances interaction among players. The relationships between you and neighboring cities can affect the current situation. After attacking a force, you become their enemy. Always be on guard, hostile forces will assault your city the following day.

The Spoils of Battle! Build Your Defenses!
Players can receive resources in siege battles. Anyone can be attacked, prepared and unprepared, defenders with be randomly selected. You will need to enhance your city's defense to be prepared for siege battles. In the siege battle, the attackers can plunder the defenders' city for resources, but they have to invest troops that might be lost in the siege. This high-risk PVP will be fun for all gamers of RTS and ancient legends.

Join the Warlord Tour, Fight against Players from All over the Globe!
The Warlord Tour breaks the restriction of regions and provides a global battleground for players from all over the world. Joining the Warlord Tour will not consume any resources. Players will be assigned to the corresponding group based on their combat power to compete for prizes and honor.
It's time to celebrate the Summer Solstice in League of Angels III, with the Summer Festival.
by Ragachak