Camelot Unchained Wows at Dragon Con with "100 Hours of Glory"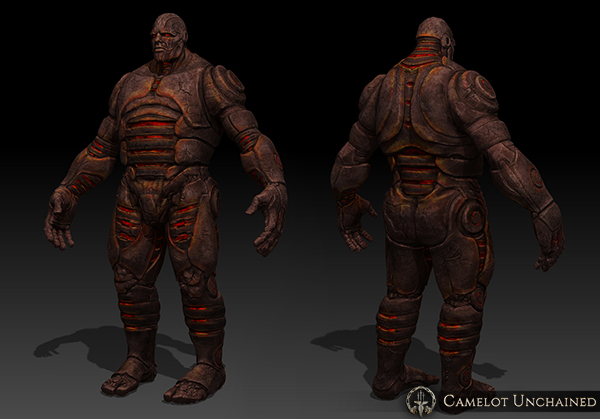 During this past weekend's DragonCon convention, CityState Games made a rare public appearance to showcase their test server for Camelot Unchained to non-backers! This madness was topped by this appearance being the first reveal outside of internal alpha testing of their procedurally generated terrain system, bringing some of the most beautiful (though still a little glitchy) environment in the MMO field. Though CityState even surprised themselves with the event hitting a milestone of 113 hours of continuous server run-time without a single crash.
This terrain system coming out of the gate so strong is exciting news for anyone following development of the sandbox tri-realm PvP MMORPG, Camelot Unchained. Its existence will speed up the development pipeline of crafting a massive believable world, as they can now generate large swaths of land that can be further tweaked into perfection. Various biome creation can be sped up as well to diversify the breaks between regions in the world. But perhaps the biggest hype factor about the system is its real-time nature of editing the world, letting the developers or pre-defined factors like player spells and weather change the landscape around players without the need of downtime or patching.
But enough talk, take a look at the new landscape demos below, along with a new upgraded model for the Arthurian golem!
Full Gameplay Image Gallery
Next Article
Behaviour Interactive is pleased to announced that it has selected NVIDIA GameWorks™ technology to power the development of Warhammer 40,000...
by Mikedot
What looked like it might be a quiet week for our little niche of gaming news still ended up leaving us with some gems to report on.
by MissyS