C9 announces PvP update and second VIP wave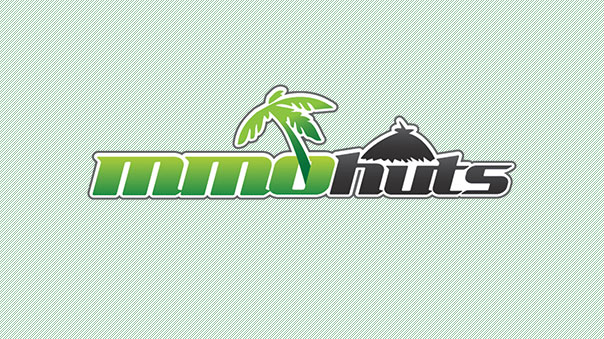 Webzen has announced the release of a second wave of invites to a list of VIP testers for its upcoming MMO, Continent of the Ninth Seal (C9).
The game has also revealed new PvP content, including the Intrusion and Arena systems. Intrusion allows players to intrude dungeons in use by other players and attempt to "take over" to earn the rights to the dungeon, as well as a token that can be exchanged for other rewards, while the Arena is the main competitive feature for C9's players.
Webzen also publishes Archlord Online and Mu Online.
Continent of the Ninth Seal Gameplay Screenshot
Source:
[WEBZEN] New VIP Testers Will Have the Chance For C9 PvP Action

WEBZEN Inc. (WWW.WEBZEN.COM), the Next Generation of Free-to-Play Online Games, announced the secondary invites for VIP testers and the PvP content update for their Unrivaled Action RPG, 'C9' (Continent of the Ninth Seal).

Today, WEBZEN invited their new VIP testers to meet the demands of many users. Although the VIP Test was originally designed as a limited test, a massive amount of users had applied; therefore requiring additional channels to be added. Still due to the continuous requests, WEBZEN decided to invite an additional 2,000 testers from the VIP wait list, those who were not so lucky the first time. Also, additional new testers were chosen from highly active users on C9's SNS sites, including the official C9 Facebook page (http://www.facebook.com/C9Webzen).

With these secondary invitations, WEBZEN has updated the anticipated PVP contents which include the 'Intrusion' and 'Arena' system. The 'Intrusion' system allows users to intrude dungeons being played by other users. Whoever prevails will own the dungeon and receive a token that can be exchanged into valuable items. The 'Arena' holds C9's main competitive feature that new and previous VIP testers can enjoy.

Jihun Lee, Head of Global Publishing, said, "There has been a large amount of requests from users who hoped for participation, so we have decided to have a secondary invitation for VIP Testers." Also he said, "The VIP Tester's feedback and ideas will improve the localization of the game and encourage them to share their thoughts."

More information about WEBZEN.com and the Unrivaled Action RPG 'C9' can be found at the official website http://c9.webzen.com/ and its official Facebook community (http://www.facebook.com/C9Webzen).
Next Article
At face value, this is a gorgeous MMO. There's plenty of the standard mobile MMO stuff you've come to expect from these games.
by Ragachak
Visceral Games™, an Electronic Arts Inc. (NASDAQ: EA) studio, today announced Battlefield™ Hardline Premium*, an exclusive membership prog...
by Mikedot