Bright Shadow Celebrates Spring With Content Update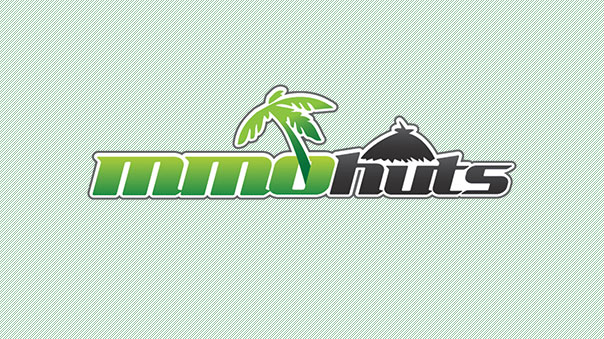 Bright Shadow is celebrating spring with a large new content update along with tons of events! For those of you who haven't heard of Bright Shadow, is an anime themed MMORPG with an interesting card collection and pet system. Besides adding more functionality and additional monsters that can be tamed, players will finally be able to move with W,A,S,D. Click-to-move will still be available, but now players will have a choice when it comes to their movement scheme.
Bright Shadow is hosted in North America by Gamepot which is also behind Mir 2, and Fantasy Earth Zero. To learn more about the upcoming patch and events, read the full release below!
Full Release:
LOS ANGELES – April 22, 2010 – Gamepot (USA), Inc., is pleased to announce upcoming content update, events and campaign for our popular MMO, "Bright Shadow". Bright Shadow brings the heat for April!!!

What's New in Luciena?

1. Train Your Pet!

Remember the good old days of your dog chewing your shoes? Or your Lama eating your cereal? Not anymore! Beginning April 27, you can use a Retrieval Jewel to instantly train your pet in the ancient Lucienaian art of "Fetch my stuff now!"

2. Summon, Battle, Win!

Does a powerful Umbra have you running for cover? Fight back with your own monstrous companion by your side. Each time you receive a card from an Umbra you've defeated, they join your personal monster arsenal. You can summon them at any time and command them to help you defeat anything that crosses your path!

3. WASD: It's What Moves Me!!

Now you can use WASD to move around Luciena! Enjoy a wider range of movement!

[Upcoming Event / Campaign Information]

1. Bright Shadow & Go Cash Giveaway Campaign

Date: 05/01/10 – 05/31/10(12:00 to 23:59 PST)

Rewards: 20 % Bonus Cash + exclusive item

Campaign Details:

During the campaign, you will receive bonus cash if you purchase a Go Cash prepaid card and redeem it for use in Bright Shadow. Plus, if you purchase something in Bright Shadow, you will receive an exclusive item!

For more details, please visit:

http://brightshadow.gamepotusa.com

About Go Cash

G10 VMS Inc. Currently operates out of Los Angeles, Calif., G10 VMS, the company behind Go Cash Game Card, was founded to help globalize the Online Gaming Industry. The Go Cash prepaid game cards provide an easy way for all users of all ages to access online games from anywhere in the world. www.gocashgamecard.com

2. Mother and Child Event

Date: 05/04/10 – 05/31/10

Rewards: Flower Basket Bag

Event Details:

Bella has found a baby monster in the outskirts of Luciena. The baby monster was attacked by nearby humans and has been abandoned by its tribe. Bella has taken in the baby monster and has given it a name, Chestnut. Bella has been secretly taking care of the Chestnut without the nearby villagers knowing. However, it has gotten more difficult for Bella to go meet Chestnut. Could you kindly help Bella and Chestnut delivers their love for one another?

3. Card Collector: Boys vs. Girls!

Date: 05/04/10 – 05/17/10

Time: 12:00 PDT to 18:00 PDT

Venue: Meteor Pit

Rewards: Server wide 2x EXP

Event Details:

Boys and Girls! Are you ready to collect some cards? Lately a lot of monsters have been appearing and things have gotten out of hands. Defeat monsters and retrieve cards! Of course there is a reward for retrieving the Umbra Cards. The winning side will be rewarded with a week-long of 2x EXP!

Winning side? To make things more interesting, it will be a competition between boys and girls! Yes, that means only the boys or only the girls will be enjoying the week long of 2x EXP! So what are you waiting for? Let's start finding those Umbra Cards!

4.Survival XO Quiz Event

Date: 05/25/10 – 05/31/10

Time: 15:00 PDT to 16:00 PDT

Venue: Fountain of Meteor Pit

Rewards: (3 Winners) EXP Book – 3 Hours

Event Details:

It's time to start your brains as the Survival XO Quiz will be starting! Answer series of XO Quizzes and try to survive until the very end! It's a simple quick game, so stop by the fountain of Meteor Pit for a chance to win some prizes!

5. Heroes of Luciena: Umbra Battle! Event

Date: Daily

Rewards: (Top Group) Golden Tiger Seal

Event Details:

It's time to take out that Umbra Card and unleash them! This time in the Heroes of Luciena Event, you will only be allowed to fight the summoned monsters with your own monsters unleashed from the cards. Oh, the reward has been changed too! You will now receive an exclusive mount! So, stay on the top 3 if you want to keep this awesome pet.

For more update information, visit

http://brightshadow.gamepotusa.com/announcements/index.aspx

THIS MONTH'S HOT ITEMS

Pet Bag Expansion – Increase the slots of the Pet's bag

Retrieval Jewel – Allows pets to pick-up items

About Bright Shadow

For more than a century, the peaceful civilization of Luciena has known the mysterious properties of "Soul Power" – an entity that exists within every facet of the universe, in all sentient beings, that can be used for benevolence or manipulated for evil. However, deep within the Umbra Realm, nefarious beings seek to use the Soul Power to enslave, oppress and kill others; believing death is the only path to unlocking its true potential. After enduring countless attacks at the hands of the Umbra, the people of Luciena have dedicated themselves to the study of Soul Power to use it as a weapon against their enemies. Now with the battle lines drawn, an epic war has begun, with total control of Soul Power hanging in the balance.

Like all Gamepot games, Bright Shadow is a 100% free-to-play experience with the option of purchasing special in-game items. For more information, please visit http://brightshadow.gamepotusa.com/.

About Gamepot (USA), Inc.

Gamepot (USA), Inc. is the U.S. publishing division of Gamepot, Inc., one of Japan's top gaming firms. Opening its Los Angeles office in August 2008, Gamepot (USA), Inc. is dedicated to providing the best games free of charge, and invites all players to "Taste the fun". Gamepot has a full course meal of fun, fulfilling games slated for North America and beyond. For more information, please visit http://www.gamepotusa.com
Next Article
This week, The Lords of the Rings Online has released Update 14, "Paths of the Dead," along with a new Producer Letter from Aaron Ca...
by MissyS
7 Days to Die managed to get over double of the goal pledged by its multitude of ravenous fan backers. The game recently went into alpha and I...
by DizzyPW
Exclusive Steam Bundles Now Available
by Mikedot