Bless Coming West through Aeria Games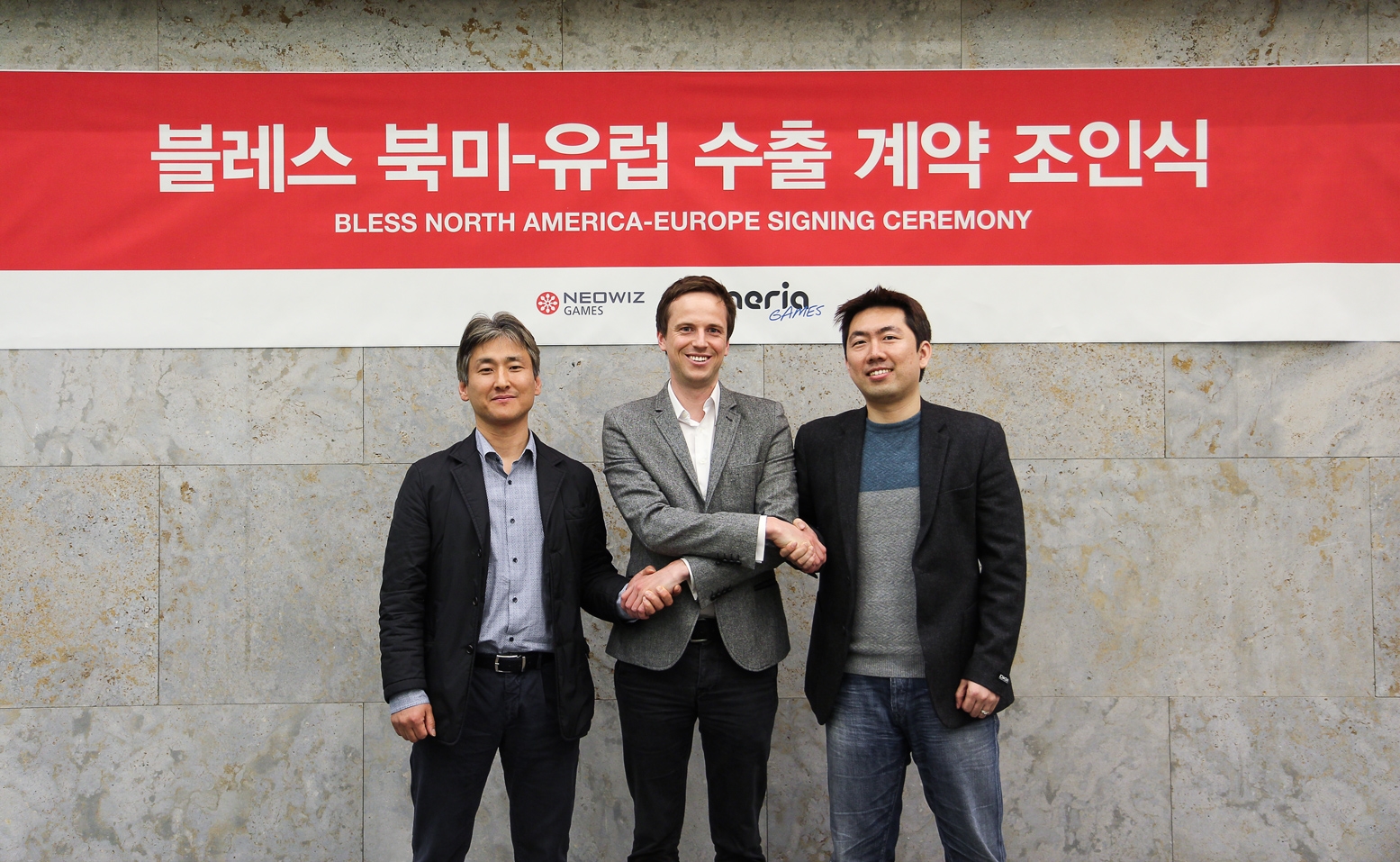 In a momentous announcement for both companies, Korean developer NEOWIZ GAMES has signed a deal with online game publisher Aeria Games to bring its ambitious free-to-play fantasy MMORPG Bless to the West. Executives from both companies were on hand recently for the signing ceremony in Seoul, expressing excitement for the strong potential of the partnership.
"We are overjoyed to be here today to make this collaboration official," said Oliver Strutynski, CEO of Aeria Games, following the signing. "Bless is the kind of game that only comes along once in a rare while, and we're very fortunate to have the honor of publishing it for Western players. This is the perfect title to spearhead Aeria's portfolio – we're looking forward to delivering a fantastic player experience!"
Ki Won Lee, CEO of NEOWIZ GAMES, commented that he is "very happy to partner up with a capable publisher such as Aeria Games, which has accumulated a wealth of experience, success, and know-how by servicing a variety of games in North America and Europe. The strong partnership between both companies will lay the foundation for the global success of Bless."
A massive, triple-A project that began in 2009, Bless is currently in development at NeoWiz Bless Studio. The game is built on the Unreal Engine 3, featuring exceptional graphics depicting a huge, seamless fantasy world. Academy Award-winner Hans Zimmer composed the game's epic, sweeping score. Bless recently concluded closed beta testing and successfully launched its open beta in Korea.
Next Article
Gravity Interactive has announced the Altar Of Sacrifice update for Requiem: Memento Mori with a new raid zone, a new level 90 experience cap,...
by MissyS
A flurry of News of Substantial Significance has emerged from the front lines of the Clockwork Empire, foremost being that Her Majesty's ...
by MissyS