Black Desert Online reveals New World Bosses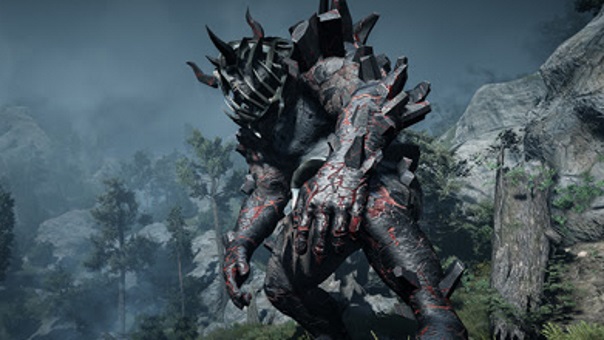 Two menacing bosses have been added to Black Desert Online! This weekly content is free to all players, and will spawn in their homes on Saturday! Both require high levels of skill and determination, and it is recommended to tackle them in groups. A special weapon (a cannon) is needed, which can be acquired from Vype Stoner, who resides in Heidel!  The first is Quint, the First Troll, which lurks at the appropriately named Quint Hill! It's slightly north of Calpheon. He breaks free of his stone bindings once a week and is invincible while standing, not to mention gradually increasing damage! Be aware of the instant-kill ground pound to boot. The second is Muraka, King of the Ogres! It resides in the Mansha forests and specializes in large AOE attacks. It must be taken down with the Vype Stoner Cannons before players can even begin to damage it!
Although these bosses are tough, there won't be EXP penalties for players who get killed by them and the rewards for slaying them are very valuable. Quint drops Mutant Enhancers that can be exchanged at the Contaminated Farm in Calpheon for Witch's Earring, Mark of Shadow, or Ogre Ring. Muraka drops Dim Ogre Rings that can be dismantled to have a chance to obtain a PRI or DUO Ogre Ring.
It all starts on Saturday, November 11th! But that's not all! Players can look forward to the Berserk Season Event where Spring, Summer, Autumn, and Winter will rotate faster than usual. Expect cherry blossoms, tulips, and lots of snow all within the same week! This changing of seasons will take place from November 8 to November 15. Players can also participate in the Flondor Golden Goose Egg event which takes place from November 8 to November 22. NPC Malt, the brother of Chief Valentine of Florin, will ask players to fetch heavy, lustrous golden eggs that can be exchanged for awesome prizes.
Nosgoth: New Crucible Map Available in V4.0 - Deceiver Evolved Skin Also Available
by Mikedot
Nexon America and WeMade Entertainment today revealed the official launch of the action-adventure, free-to-play Riders of Icarus.
by MissyS