Jagex Community Digs Deep for SpecialEffect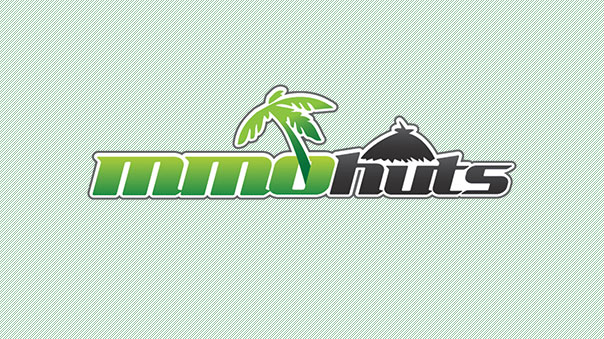 Jagex Games Studio, custodians of the long-running fantasy MMORPG, RuneScape, is pleased to announce that £50,000 was raised during the recently held 24-hour GameBlast15 marathon for SpecialEffect. The figure compares favourably against the £48,000 raised by RuneScape and Ace of Spades during last year's inaugural GameBlast event.
On 20th February, around 90 people – both staff and players – embarked on the challenge to play RuneScape, Block N Load and many other games in Jagex's permanent LAN arena and the attending Fragers GamersBus. The marathon, which included a series of outrageous challenges, was livestreamed on the official GameBlast15 channel on Twitch.tv and watched by tens of thousands of people online.
In addition to making direct donations, the community also utilised RuneScape's 'Well of Goodwill' to bequeath in-game gold, items and Bonds to SpecialEffect. These were then converted into a real world contribution on behalf of the charity.
"We were thrilled to host SpecialEffect and kick off GameBlast15 with our telethon-style livestream. It not only showed off the dedication of our players and staff, but also highlighted the crazy antics people are prepared to do in the name of charity," said Jane Ryan, director of community and events at Jagex. "I think that after a second successful year of fundraising to help people with physical disabilities play videogames, both Jagex and the wider community are looking forward to offering our support for GameBlast16!"
"The support and enthusiasm of Jagex and their communities in supporting GameBlast has been truly staggering. Being personally present during their livestream was an amazing and humbling experience, and on behalf of all the staff of SpecialEffect I'd like to pass on my heartfelt thanks to everyone who took part or donated," said Dr Mick Donegan, founder and director of SpecialEffect. "Yet again they've raised the lion's share of the overall GameBlast total, and it will make a huge difference in ensuring we can continue to bring the magic of video games to those who would otherwise be excluded from their many, many benefits."
A number of companies supported the Jagex hosted marathon, including We Got Game, Multiplay, CoolerMaster, and Fragers, as well as local franchises of Domino's Pizza and Subway.
Next Article
The year of 2014 was full of many big new releases, numerous sequels, and some exceptional independent titles; our staff of accessibility expe...
by Mikedot
Conquer Online has announced the introduction of its newest class, the Oriental Assassin.
by MissyS
A new MMORPG 'Grandia Online' is expected to launch its open beta somewhere in July 2009 and its full commercial release later in th...
by Guest