Flyff V16: Rise of the Muran to release in November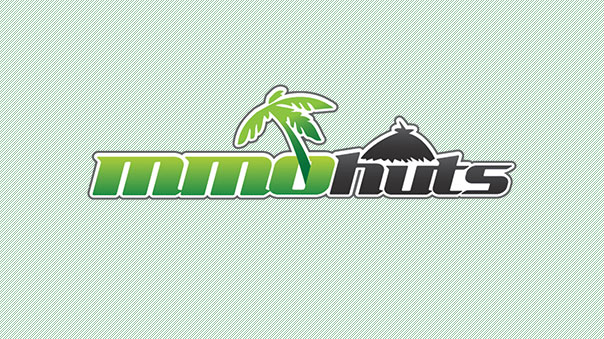 Fly For Fun (Flyff) will be releasing its next major update, V16: Rise of the Muran, in early November. Gala-Net is calling it one of the largest updates to come to Flyff.
The update will add a new zone, three new bosses, a new premium area for endgame leveling, and raise the level cap to 139. The third job Evolution will be unlocked, adding eight new classes to the game with new skills, gear, and weapons. A new instance, known as Ankou's Asylum, will task players in fighting against the god of Death, Ankou. The Guild Housing System will be updated as well.
Gala-Net (gPotato) also publishes Aika Online, Allods Online, and Luna Online.
Flyff v16 Screenshots and Artwork:
Source:
Flyff V16: Rise of the Muran – Coming This November!

Sunnyvale, California – October 4th, 2010. Gala-Net, leading free-to-play online game publisher, is excited to announce the latest expansion for the world renowned 3D MMORPG, Fly for Fun, better known as Flyff!  Being released in early November, V16: Rise of the Muran contains a wealth of new content and will be one of the largest updates released.

In V16: Rise of the Muran, players will uncover the lost region of Kaillun, a diverse territory with peaceful plains and dense forests, just north of the Valley of the Risen.  Roaming the lands of Kaillun is the hostile and violent Lykan tribe, a territorial clan of wolf-men, that feel threatened by their homeland's recent discovery.  However, nestled within the forest is Eillun, a new city populated by the cat-like Muran race that offers a safe haven for adventurers. Within this massive city, players will uncover the long forgotten and hidden secrets of Madrigal's past.

New features for this expansion include a new zone, a level cap increase to 139, a major update to the Guild Housing System introduced in V15, three new bosses, and a new premium area tailored to endgame leveling.

Additionally, V16 introduces a new challenging instanced dungeon known as Ankou's Asylum. Within this dungeon, the god of death, Ankou has been awakened in order to destroy Madrigal and its people. Players will be tasked with helping the Muran in destroying this monster.  Blessed by their benevolent god, Rhisis, the Muran will provide players with new enchanted weapons to help defeat Ankou and eradicate his minions.
Players will also be introduced to the much-anticipated 3rd Job Evolution where players can transform their characters by exploring the eight brand new classes.  Flyffers can now become even more powerful than before as they learn new skills, discover new gear, and find new weapons.

Open Beta kicks off in late October, but to celebrate the approaching launch of V16, the Flyff team is starting the party early! Join them for the fan-favorite Level-Up Event starting on October 6th, and the all new Zombie Apocalypse on October 13th!

For more details on V16: Rise of the Muran and all the upcoming launch events, please go to the Flyff Official Website.
Next Article
Nexon has launched Operation: Death Row, the latest update to the MMOFPS Combat Arms.
by MissyS
37Games's first 3D Mobile FPS Fusion War will be released for Google Play and Apple Store globally in late December.
by MissyS
In a rather surprising turn of events Riot has revealed their first ever dual champion release with Rakan and his lover Xayah.
by Kings Decree