Dungeons And Dragons Online Launches Menace Of The Underdark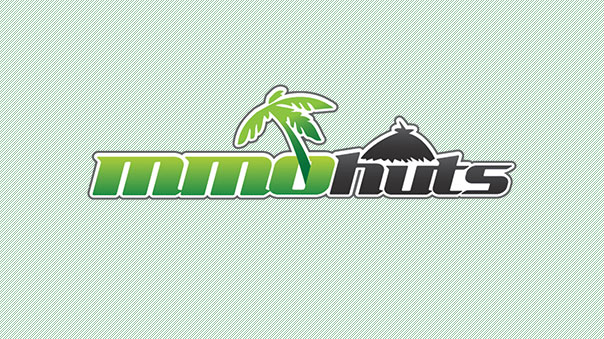 Turbine has released the first expansion for Dungeons and Dragons Online: Menace of the Underdark.
The expansion adds three new adventure packs: The King's Forest, the Underdark, and The Demonweb. The level cap has been raised to 25, with new epic enhancements available in the new level range. New Eveningstar Challenge quests become available for players levels 15 to 25. Finally, a new class – the Druid – makes its debut. The expansion must be purchased to experience the new content, although the Druid class and Eveningstar Challenge Pack will be free to players who are VIPs.
Turbine also publishes The Lord of the Rings Online.
Dungeons & Dragons Online: Beyond the Web Part 4
Source:
DUNGEONS & DRAGONS ONLINE®: MENACE OF THE UNDERDARK™ LAUNCHES TODAY

Players Can Now Explore areas of the Forgotten Realms in the

First Major Expansion To The Award-Winning MMO

NEEDHAM, MA – June 25, 2012 – Warner Bros. Interactive Entertainment announced today that Dungeons & Dragons Online®: Menace of the Underdark™, the first expansion to the award-winning free-to-play massively multiplayer online roleplaying game (MMORPG), has now gone live. This expansion ties into Wizards of the Coast's 'Rise of the Underdark' campaign and gives Dungeons & Dragons fans the ability to engage with the drow narrative on the PC platform. Menace of the Underdark can be purchased now at http://underdark.ddo.com/ or on Steam™.

"Today marks a major milestone as we release our first premium expansion to Dungeons & Dragons Online," said Fernando Paiz, Executive Producer of Dungeons & Dragons Online, Turbine. "Menace of the Underdark delivers a wealth of content for our players and introduces significant engine upgrades that allow us to bring to life in a striking, visually impressive manner two of the most requested features, the new Druid class and access to the Forgotten Realms setting."

DUNGEONS & DRAGONS ONLINE: MENACE OF THE UNDERDARK FEATURES:

Ø Three New Forgotten Realms Adventure Packs — Featuring a multitude of epic adventures, unprecedented new wilderness areas with challenging objectives, a host of dungeons, and more!

o The King's Forest: Explore deep into the King's Forest and defend the village of Eveningstar from Lolth's Drow legions.
o The Underdark: Venture down into the Underdark and confront Lolth's elite followers in the Drow city of Sschindlyryn.
o The Demonweb: Journey to Lolth's home plane, battle demon hordes and confront the spider goddess herself as you attempt to stop her scheme.
Ø Attain Epic levels to 25! — Deadly battles and high-speed action continue as you advance your character to the Epic level 25!
Ø Introducing Epic Destinies — Attain epic enhancements as you progress through levels 20-25!
Ø The Druid Class: Wield nature's magic or transform into a powerful animal form as you play the all new shape-shifting Druid class!
Ø Eveningstar Challenge Pack: New challenge quests for levels 15-25!
Next Article
Jagex has launched a new update today for Old School Runescape, adding the Kebo Lowlands.
by MissyS
Players enter Prominence Poker with only their wits and their poker face as they explore unsuspecting and seedy locations.
by MissyS
Ashes of Creation: Apocalypse, the battle arena spin off of Ashes of Creation, is currently hosting an open beta weekend!
by MissyS