Shotgun News 10/30: STO, C&C, Hawken, and Much More!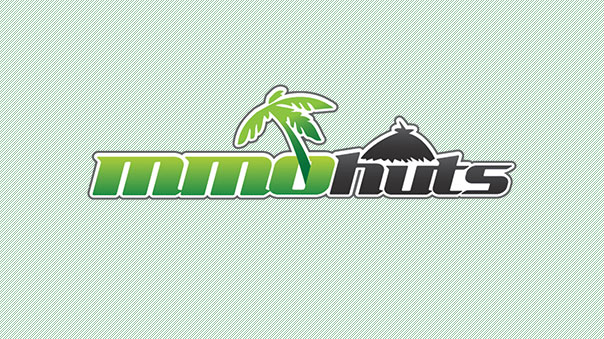 Worf Returns to Star Trek in STO
Everyone's favorite Klingon after the Duras Sisters is coming back to Star Trek! I'm talking about Worf. Michael Dorn left the makeup off this time around though as it is voice only for his role in Star Trek Online. Worf will be part of the upcoming content in "Sphere of Influence".
EA Cancels F2P Command and Conquer During Alpha
Though it was several months into a closed Alpha phase EA has cancelled the Free to play Command and Conquer game as Victory Games, the studio behind it is disbanded. EA will be refunding players over the next ten days and they are also looking for alternatives for the F2P C&C game.
Hawken Introduces Co-Op Bot Destruction Mode
Meteor Entertainment has proudly announced the newest mech to its lineup, Predator plus an all new Co-Op Bot Destruction mode. Both of which are coming with the Invasion patch. There are also new repair drones, custom skins, and three solid camo colors.
Team Battles in World of Tanks
The much requested Team Battles have been added to World of Tanks with update 8.9. Of course that isn't all that came in the update; new Chinese tanks, a new battle arena in the American Northwest, and much more.
Marvel Heroes Announces Loki
Just in time for the international release of Thor: Dark World, Marvel Heroes announces that Loki will be a playable character. And better yet, he is available for pre-purchase now at a 10% discount!
RuneFest to be Live Streamed
This weekend's RuneFest 3 in London will be live streamed on Twitch for the world to see. It all begins at 11am GMT on Saturday, November 2nd. And best of all there will be competitions, interviews, and many other ways for players to feel like they're part of the event.
Next Article
Today, I'm going to cover SMITE Patch 4.19 in the HiRez Roundup , but I do have some thoughts on the PPL too, let's get started!
by Ragachak
Today, City State Entertainment made two important announcements for Camelot Unchained.
by MissyS
Recently Valve has been spoiling us Dota 2 fans with frequent big updates including new game modes, heroes, and game features. Once again, Val...
by DizzyPW