AVerMedia Live Gamer MIC 133 Review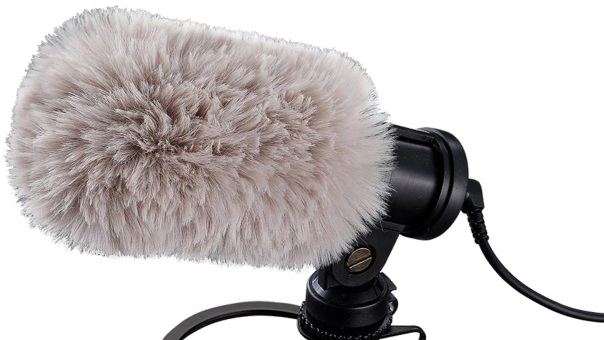 One of my duties here at MMOHuts is to travel on occasion and deliver in-person interviews on a variety of games. Some of the recent ones I've done are New World, Total War: Three Kingdoms, and AxE (Alliance vs. Empire), and while my cellular device is okay as a microphone, it's not as good as a real microphone. Bringing expensive recording equipment is time-consuming, dangerous and occasionally cumbersome. Enter AVerMedia with their newest device, the Live Gamer MIC 133, a small condenser microphone that can be attached to your camera, or hooked up to your phone to get your audio saved in a nice convenient location. Though it doesn't connect to your phone, if you have an arm that you use for your cellphone, I imagine that could help in that department. I don't have one, but it's on my to-purchase list for sure. Since most of my interviews are conducted at a table or some other out of the way location, the camera shoe comes in handy. I can attach the mic to it, stand it up on the table and be ready to go.
This microphone is incredibly portable, easy to take with you anywhere you go. It's small enough to put in a majority of backpacks and purses, and it comes with a neat little carrying case that houses everything the mic comes with. You have the mic which can attach to the camera shoe, a felt-style windscreen, and a pair of cables, one to connect it to your phone's headphone jack and one to hook it to a pair of headphones, so you can test your audio before you settle in to record. For phones without a 3.5 mm headphone jack, you need a Lightning to 3.5 mm or USB-C to 3.5 mm for iPhone/Android respectively. Since I have a Galaxy Note 9, I have a headphone jack and just plug in directly. I'm very grateful that one of the connectors has a second slot for your headphones, making audio tests and checks an absolute breeze.
I tested this microphone in a variety of conditions. The first being the most important to me, a quiet room, with just a PC going, and a TV in the other room. This was a beautiful sound, it didn't pick up the PC's fan at all (which is fairly loud), and it presented a clear, crisp, easy to understand sound. Then I turned on the fan next to my PC, which is horrific, rattles, clunks and makes a wealth of annoying sounds. It's old, and I just haven't replaced it with one of a similar small size that would fit in that nook of my office. Though it did pick up the sounds my fan makes, it did not drown me out at all. This is important, as I'm not a very loud speaker, and detest having to shout over things. I also took it outside to record a brief audio clip when the wind was howling, and all told, this is a wonderful mic. Is it as good as an expensive mic with near-perfect sound gating? Of course not.
Is It Worth It? 4/5 (Absolutely)
The AVerMedia Live Gamer MIC 133 is an absolute steal at twice the price. It's an incredible mic, and it will suit my needs perfectly. This is an ideal mic for someone who travels light, or for people who blog/livestream from their phone. Now if I could get some better noise suppression/gating on it, it would be the only mic I needed when traveling, but it's still certainly a bargain and a wonderful mic to utilize for everyday folks. The important thing here for me is while I'm nearly deaf in one ear, we have a video/audio editor that has a real ear for quality, and I sent him several audio samples to listen to. They sounded great to me, but more importantly, Colton was very impressed and was considering purchasing one for himself for use on his laptop or when he's traveling for work. I can see Games Journalists, Live Streamers and Bloggers alike picking this up for an inexpensive but reliable option for audio recording. The AVerMedia Live Gamer Mic 133 comes highly recommended from me. Every piece of the Live Gamer series I've had my hands on was worth it though. AVerMedia truly makes quality equipment. The only thing I need for it is a stand to hook the mic to.
Live Streamer MIC 133 Details
Type: Condenser microphone
Directivity: Unidirectional
Output: 3.5 mm jack
Impedance: 1.5 KΩ
Sensitivity: -37 dB ±3 dB at 1 kHz (0 dB = 1V/P)
Frequency Response: 20 Hz — 16 kHz
S/N Ratio: 60 dB
Maximum SPL: 110 dB
Dimensions with Stand (W x D x H): 70 x 83.3 x 132.25 mm (2.75 x 3.28 x 5.2 in)
Weight: 80 g (2.82 oz) with stand | 30 g (1.06 oz) without stand
System Requirements: Compatible with smartphones, camera, and computer devices with a 3.5mm audio-in jack
MSRP: US$69.99
Next Article
But what exactly is the Road to Menaphos? Is it worth it?
by Ragachak
The game is developed by Mokus, the creator of Apple 2011 iPad GOTY Contre Jour, and has currently opened beta sign ups for all available user...
by Mikedot