Pre-Registration for MapleStory M Coming Soon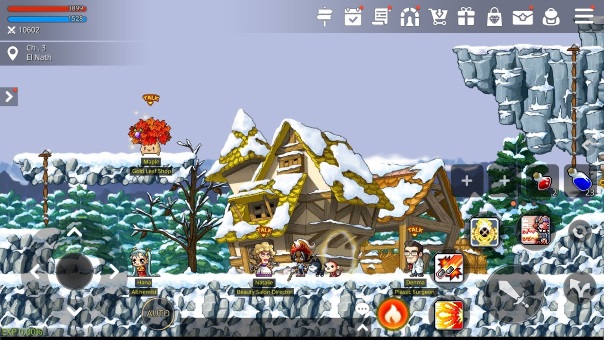 Originally launched in Korea, the mobile excitement of MapleStory, MapleStory M is getting ready for a global launch! MapleStory M is an all-new mobile adventure based on the MMORPG franchise, and will be available on iOS and Android as a free download later on in this year. The Pre-Registration site is live now, in the link below. MapleStory M will be an authentic MMORPG experience in the MapleStory universe, with the same customization, enchanting storylines, and epic bosses that fans come to expect from MapleStory. In MapleStory M, players will return to the Maple World with all the familiar characters and monsters. Maplers can play as five unique MapleStory Characters hunting for loot in Daily Dungeons, level up, discover new locations, and play with friends in epic boss battles!
"We set out to create a unique experience for mobile without sacrificing anything that made MapleStory special," said Jungsoo Lee, President of Nexon America. "We've been optimizing MapleStory for mobile devices and I think both hardcore gamers and casual fans will find the experience just as gratifying and fun as MapleStory."
FEATURES:
Relive MapleStory from your mobile device;

Explore familiar cities including Henesys, Perion, Kerning City, Elinia, and more;

Play in a real-time in open world MMORPG with live game events;

Distinguish and celebrate your individuality through an endless variety of cosmetic decorations;

Compete with players from around the world in Level Ranking, Mu Lung Dojo, and more;

Create or join a guild with friends to raid challenging epic bosses;

Meet MapleStory's iconic raid boss, Zakum;

Join a raid party with up to 10 players and battle against Zakum for exclusive rewards!
Trion has announced to its ArcheAge players that the northern continent of Auroria will become available in a huge update, slated to launch on...
by MissyS