Avalon Heroes releases underwater map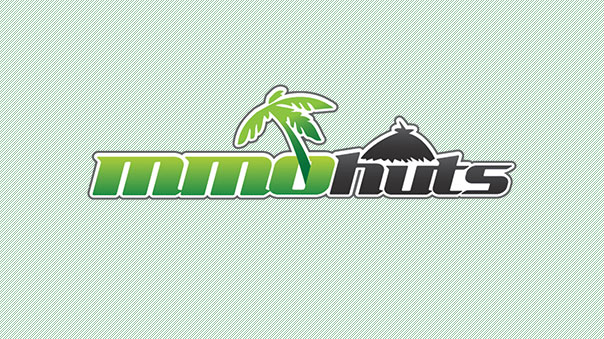 A new update to Avalon Heroes has released a new map, as well as releasing four heroes for purchase with Aron.
The new adventure mode map, Spiral Underwater Labyrinth, features a hardcore difficulty level and supports up to eight players, with some of the best rewards yet to be found in the game. Transitioning to Aron purchase with the patch are Gai, Lejena, Aprasas, and Subakrim. New costumes were also released.
Avalon Heroes is published by Alaplaya (burda:ic), which also publishes Land of Chaos Online, S4 League, and ARGO Online.
Avalon Heroes  Gameplay Screenshot
Source:
Avalon Heroes makes veterans sweat

Munich, Germany, March 23, 2011
Hardcore gamers, get ready! With "Spiral Underwater Labyrinth", Avalon Heroes pros receive the most challenging adventure mode map ever. Teamwork is of the essence as players make their way to the powerful boss at the end. The new map with its "hardcore" difficulty level is designed for a maximum of eight players, and thereby not intended for lone fighters. Anyone accepting the great challenge can enjoy equipment drops, various items, and the ultimate boss reward.

Two and two make four! As of now, the Aeonia heroes "Gai" and "Lejena", as well as "Aprasas" and "Subakrim" in the Oriens faction, are available for real "Aron". Adventurers can easily earn the in-game currency of Avalon Heroes by playing different game modes or selling items to NPCs or other players. Moreover, two new outfits are included for Shaochun and Gai, and there are four new costume boxes available.

Avalon Heroes is free to play! For more information, please visit the official website, www.avalonheroes.alaplaya.net, or the alaplaya Facebook page (http://www.facebook.com/alaplaya). The games client is available for free download at www.avalonheroes.alaplaya.net/download.
Next Article
Patch 3.35 introduces the Deep Dungeon: The Palace of the Dead, where newcomers and veterans can band together for an unprecedented adventure
by MissyS
Gravity Interactive has announced that closed beta testing for Maestia will begin on June 14.
by MissyS
A glimpse of today's MMO news from Dragon's Prophet and the Playstation 4.
by Guest