War Rock celebrates fourth anniversary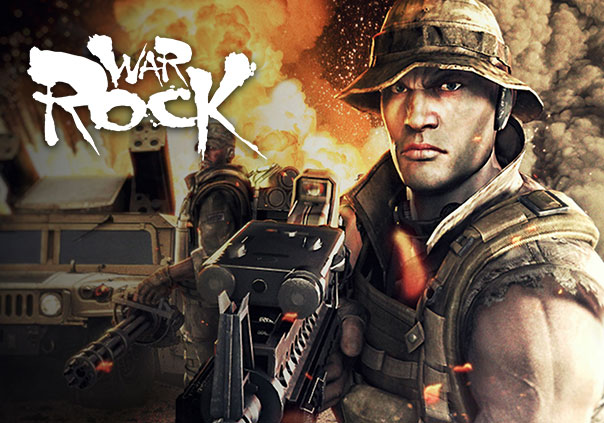 War Rock turned four years old this weekend, and to celebrate, all players have gotten a few gifts.
Veterans are able to obtain the WA2000 Zebra Edition sniper rifle, featuring a 2x zoom, as a gift for their dedication to the game; while all players get to use the promotional code "CombatVictory" for a 20% experience boost item usable in the next 30 days. A patch has also made a few upgrades to the English client of the game, including improved frame rates and player compensation.
War Rock is published by GamersFirst, which also publishes APB Reloaded, Sword 2, and Knight Online.
War Rock Gameplay Screenshot
Source:
WAR ROCK REARMS LOYAL TROOPS IN CELEBRATION OF FOURTH ANNIVERSARY

GamersFirst Extends Gratitude to Long-Time War Rock Gamers with Exclusive In-Game Rewards
Irvine, Calif., March 22, 2011 –The world leader in Free2Play® massively multiplayer online gaming, GamersFirst (www.gamersfirst.com) announced that War Rock is celebrating its fourth anniversary by extending gratitude to its loyal players with exclusive in-game limited-time rewards.

Over the weekend, War Rock veterans were greeted with the WA2000 Zebra Edition sniper rifle in gratitude for the years of dedicated service and valor on the killing fields of the Republic of Derbaran. The never-before seen stylized sniper rifle features a 2x zoom, capable of vaporizing ground troops from the safety that only a long-range weapon can provide.

All active and new War Rock players will receive a promotion code "CombatVictory" for an item delivering a 20 percent experience-point gain good for the next 30 days.

In an effort to address current players requests and concerns, the GamersFirst development team has also applied game improvements, including improved frame rates, upgrades to our English client of the game and changes to player compensation.

"War Rock continues to be one of our most popular MMO titles, and as such, we decided to celebrate not only the game's fourth anniversary, but honor the players that choose to spend their time in our world," said Rahul Sandil, SVP of Marketing and PR for GamersFirst. "With upcoming additions like War Rock: Clan Warfare, new weapon infusions, the dedicated GamersFirst development team and our devoted fans we look forward to another four years of battle in the Republic of Derbaran."

War Rock is GamersFirst's premier tactical massively multiplayer online first-person shooter. Set in the fictional land of the Republic of Derbaran, War Rock allows players to join the fight for freedom as a NIU Rebel or enlist in the Derbaran Military to crush subversion. Gamers can choose one of five branches of service with unique abilities and team roles. As an Engineer, Medic, Assault Trooper, Sniper or Heavy Trooper, gamers can traverse the battlefield as they progress from objective to objective, gaining rank and unlocking new weapons, vehicles and equipment while experiencing live one-on-one or squad-based combat.

To get up-to-date information on GamersFirst and War Rock's Community and Fan Pages, check out the following links:

Facebook – http://www.facebook.com/G1WarRock
Community Website– http://www.gamersfirst.com/warrock/
Twitter –@WarRock @GamersFirst
Next Article
gumi, Inc. and Ankama are proud to announce its upcoming mobile role-playing game WAKFU Raiders.
by MissyS
Sho Online adds new enhanced slaughterhouse with features 6 waves of enemies. Neofun first introduced this feature in 2008 and is only now upd...
by Guest