ARK: Survival Evolved Mobile Review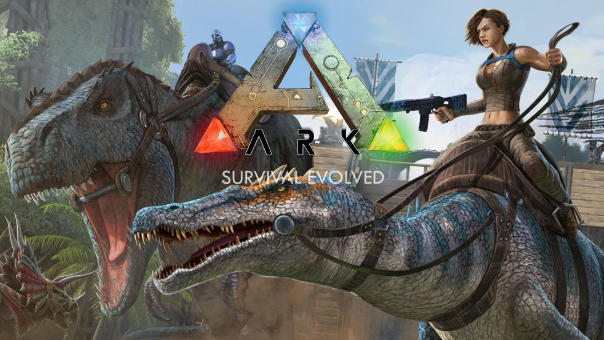 Studio Wildcard, the company that brought the world the prehistoric-themed survivor game ARK: Survival Evolved, has brought the game to mobile platforms. ARK: Survival Evolved Mobile is the direct to iOS and Android port of the game, which carries almost all the features and gameplay systems Studio Wildcard offers in other versions.
Gameplay
For those who are unfamiliar with the whole concept of ARK, it's a survival game that is set within a pre-historic world filled with dinosaurs. ARK has every game feature you'd expect in a survival game. You need to gather resources from the flora, fauna, and minerals found in the island you've been thrust into. You'll also need to build equipment and eventually structures to survive and thrive within the world.
For its mobile version, ARK took around 80+ dinosaurs from the 100+ creatures found in the PC/Console versions. The mobile version also has a streamlined control system made for the mobile platforms.
Living Through the World
Unlike other survivor games where you can "survive" just by acquiring new technology or blueprints to progress forward, ARK has a leveling system where you acquire experience and Engrams, or the game's version of ability points.
The technologies you unlock in-game are the usual stuff like clothes, weapons, equipment, and utility items that you will use to survive the world. This works as the game' progression system, providing you with goals and targets as you play through.
Dinosaurs
One of the game's most defining features is the dinosaurs that you can attack, breed, and even use in-game. The variety of monsters in the game feels like you're playing a Jurassic Park game, but instead of raising these dinosaurs, you get to kill them and use them to face against other players or dinosaurs.
Playing with Others
Another fun feature that ARK Mobile also incorporated from the base game was the option to either play solo or play with others online.
The solo version lets you experience the game without the interference of other people messing around. You get to play around with the world and get a feel of the controls and in-game logic as you craft in relative peace. From there you can either decide to just live on your own, or jump into online play where things get really dicey or fun depending on how you decide to play.
Meanwhile, ARK Mobile's online game feature puts you in servers where other players either are starting off or have established themselves. You will have to either raid them or befriend them if you're starting off. The game's tribe system also kicks in where you can partner with various players to get ahead in the game.
The PC/Console's tribe system allows players to partner up, share spawn points, and even share the dinos they have tamed. ARK's robust tribe system provides not only more challenges and teamplay features for players but it also provides more replay value as players have more reason to get back into the game.
Cash Items
Since ARK: Survival Evolved Mobile is a free-to-play game, Studio Wildcard used the item cash system model for mobile. Aside from purchasing premium boost items, players can opt to get the Primal Pass that provides ad removal, a permanent 2x XP boost, and special game access for those who subscribe to it.
The premium items aren't as game breaking as you'd expect and are pretty staple in any other free-to-play title. The pricing itself isn't really that different from the usual, so there's nothing much more to write about.
Tech Requirements
ARK Mobile looks really good for a mobile game, and it's clear that the game will take a lot of resources for both iOS and Android platforms. Currently the game "officially" supports the higher tiered iPads and iPhones, but I was able to test the game with an iPad Mini 3 (which I advise against since the game lags hard). Meanwhile, for Android devices, I'd suggest that you play the game with processors that are higher than the Qualcomm Snapdragon 636, since I've tried playing the game with a ZenFone 5 (ZE620KL) and Max Pro (ZB602KL) and the difference is staggering. The ZenFone 5 was able to run the game but with a bit of frame drops, while the Max Pro had a hard time running it. So, don't expect your phones to play the game if you got them around 2 or 3 years ago.
So far the high tech requirements for the game may turn-off some people, especially ARK fans who don't have a kick-ass smartphone, but it's something I am not surprised about, especially with how stellar the game looks.
Conclusion: 4/5 (Great)
Solid game, feels like an actual ARK experience game, will be problematic for those having old smartphones.

With everything said, ARK Mobile was a fun, albeit stressful, experience for me since I was playing mostly on an Android device. From a reviewer's standpoint it was difficult, since I have to record screenshots and gifs for this review, and the notification that my phone's UI kept on crashing happened often. On a visual/technical standpoint, I don't have any other comment for the game except that maybe I should get a gaming smartphone for future reviews if games continue to be as demanding as this.
From a player's standpoint however, ARK Mobile is a solid experience. While I haven't been able to fully experience the PC/Console versions to write about those versions extensively, I must say that the whole ARK experience was able to successfully be transformed into the mobile experience.
The biggest problem that the game will have is the tech requirements for players. Though I also like this subtle gateway for the game, since this eliminates the usual riff-raff players you will be playing with from other F2P titles.
ARK: Survival Evolved Mobile is one of those mobile titles that you really want to spend time on. This is a game that pretty much distances previously developed titles for better and worse. The game is something that ARK fans would enjoy as long as their phones can play it, or it can be a good starting point if you want to introduce the world of ARK to new players.
A special Carnival event has begun in Digimon Masters Online.
by MissyS
gamigo AG will be launching four new titles on its gaming portal gamigo.com in English very soon. The successful launches of Granado Espada an...
by Mikedot