Aqua Moto Racing Utopia Reveals Release Date for Competitions Expansion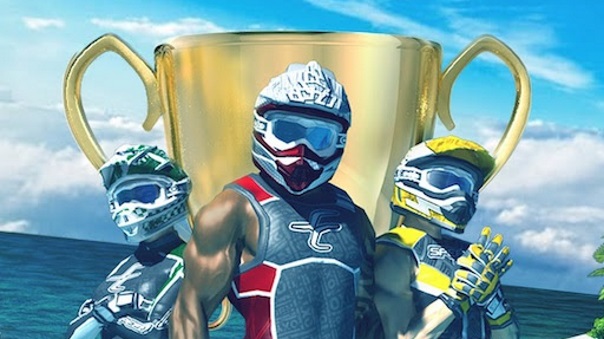 Zordix announced at Pax East that their competitions expansion will arrive on Aqua Moto Racing Utopia for PC, Playstation 4 and Xbox One is coming soon! Arriving on April 8th, 2019, it will feature Weekly Challenges as a way for players to compete against each other. Each week, a new course will be selected to compete on, and everyday layers get one chance to put their best racing time on the leaderboard and enter the top-10 list for Hall of Fame status. Each week's winner on every platform will receive the ultimate bragging-rights: A real medal sent to their home! The expansion also includes World Rankings for the online multiplayer mode, where new fun outfits in the game can be unlocked by persistent players when ranking up. These competitions will run for 12 weeks, ending in June.
"We are very excited to announce our new expansion where players have the chance to compete against each other for prizes sent directly to their home! This is an opportunity to reach a new group of gamers, and to show the passion we have for the game and its fans. We'll strive to keep providing players with new competitions and fresh content for years to come." said Matti Larsson, CEO of Zordix.
Next Article
The Ghost Skill, voiced by Nolan North, is coming to Amazon's Alexa in a free option to all Alexa owners.
by Ragachak
After some vocal community feedback, IMC Games has made some clarification and changes to its Tree of Savior early access launch plan.
by MissyS
Zenimax Studios has revealed details for the next DLC for The Elder Scrolls Online: Horns of the Reach.
by MissyS