Age of Wulin Chapter 8: Uncharted World Now Available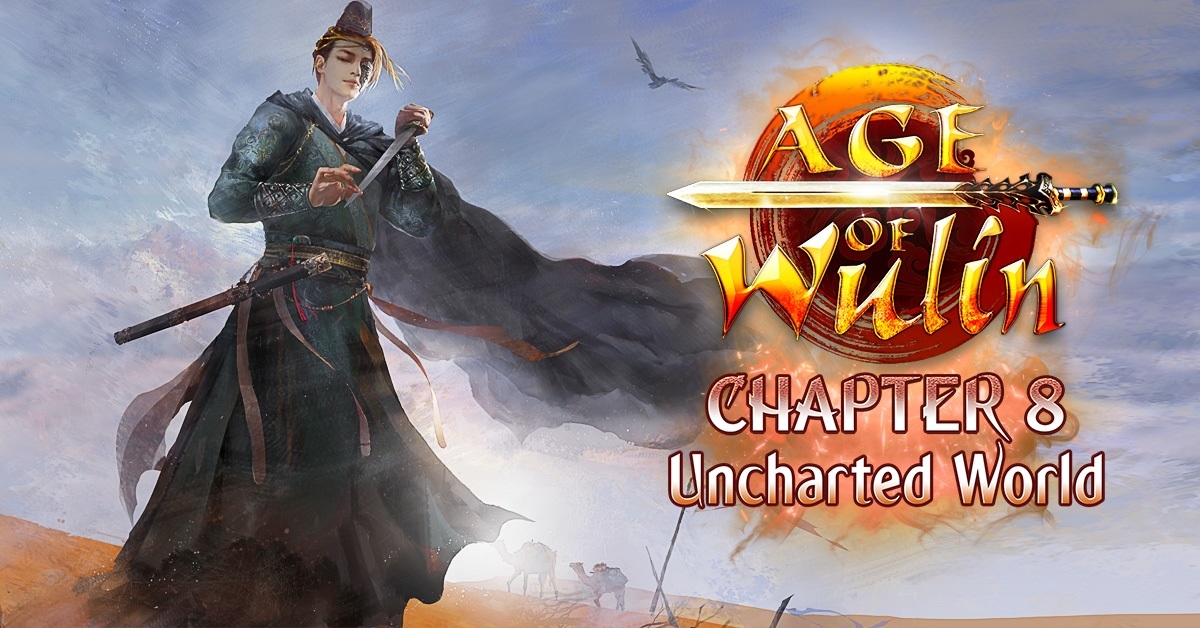 WEBZEN, a global developer and publisher of free-to-play games, announces that the martial arts MMORPG Age of Wulin released a new expansion "Chapter 8: Uncharted World" on 8th of March, 2016 (UTC).
Players can explore new regions starting from today, expanding the variety and beauty of Age of Wulin as sun-scorched deserts, stunning and vast grasslands, breath-taking snowy peaks and mysterious forests of stone are introduced. Each new region will come with its own charming and unique storyline quests, which will continue to immerse players in Age of Wulin's deep and exciting lore.
With the latest expansion, a new game mode allows players to take care of their characters' well-being like never before. Improving Age of Wulin's sandbox gameplay, players will now be able to manage a character's constitution, hunger, thirst, body temperature and much more.
The Uncharted World also offers new resources, new secret areas and new fighting techniques such as traps and a flags system. Even nature itself cannot be trusted anymore, as players will now have to watch out for changes in weather and roaming packs of wolves in addition to their regular enemies. Resources can be gathered in the New World to manufacture items needed for survival, such as water pouches, ice packs, winter coats, or medicine to restore a character's health. Prevailing in the fight for survival will reward only the fittest in the Uncharted World, as victorious players are now able to loot all riches from their defeated opponents.
With Chapter 8: Uncharted World, players will be able to challenge themselves and discover 6 new secret areas, which are lore-based exploration dungeons. The secret areas can be found in the Northern Regions (Nameless Cave, Divine Water Palace, Ancient Tomb) and the Western Regions (Stone Forest Cave, Gold Centipede Cave, Loulan Treasury). As each player's decisions in these dungeons will matter, and ultimately affect the lore of their character and world, players will need to choose their paths wisely.
In addition, the Uncharted World introduces a new housing system, allowing players to claim their very own parcel of land, build a house and customize it to their every whim. More than 100 different pieces of furniture allow players and their friends to receive powerful buffs and prepare them for their new adventures. Using the new range of interactions within the housing system, players can protect their friends' houses or vandalize their enemies' houses.
Ten brand-new and devastating skill sets will also help adventurers in their missions to become the greatest Kung Fu legends of all time. The Jianghu will never be the same again once players add some unique scenery records and a brand-new weapon type (Dual Axes) to their inventories.
Next Article
The Closed Beta test of War Thunder's "Naval Battles" are on the way, and ahead of that, Gaijin Entertainment present Light Cru...
by Ragachak
Adventure Quest Worlds wakes up to a land of no color.
by MissyS
World of the Living Dead has officially been launched into open beta.
by MissyS