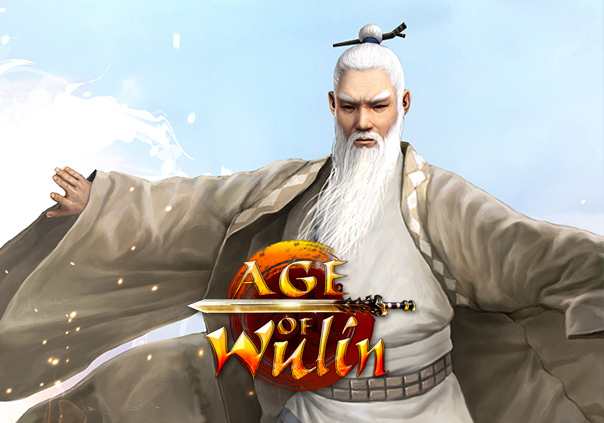 Age of Wulin is a MMORPG centered on a Wuxia-focused historical China. Heavily inspired by period dramas, it puts players in the shoes of a martial artist from one of 8 major schools, and gives them a large sandbox world to do as they wish, whether that is spying on rival schools, or working as a craftsman. Naturally, most people come for the martial arts, and this is where the game also shines, boasting a non-linear progression system, unabashedly vibrant combat and more than enough techniques to make your own mishmash of a fighting style. Age of Wulin is a brightly appealing title rife with sometimes excessive complexity, which will however manage to lure you in with martial arts, and keep you through its addictive freeform progression system. If you've ever thought Crouching Tiger, Hidden Dragon would make a good game, then this is the title for you.

Key Features:

No Levels, No Classes: Learn your opponents' true strength by fighting them. Proceed with caution! That beggar on the street may be a traveling Grand Master.

Random NPC Encounter System: Every encounter and event is determined by how NPCs and the game world perceive you. No online guide can tell you what each encounter and quest will entail.

8 Martial Arts Schools: Choose a school to build your craft. Seeking insight not offered at your current alma mater? Invade another to steal their secrets, or befriend a Wulin master for help.

Counter Combat System: Modeled after the traditional martial art, combat rewards those with the greatest skill, anticipation and execution. Never let your guard down!

Solid Kung-fu Action: Fight your enemy on the ground, while leaping through the air, and on water, using a variety of moves and weaponry, ranging from simple fists, to chains and sabers.

Freeform Progression: With three different set of skills for each school, there is a lot of skill potential. Even better, you can acquire all of them if you so desire, allowing you to make exactly the fighting style you wish for.

8 Iconic Martial Arts Schools: From the virtuous Wudang to the cruel and ruthless Royal Guards, each school has its own vibe, theme and set of moves to offer.

Life Skills System: In Age of Wulin, you can embody a variety of professions, from blacksmith to beggar, all the way to chess player.

Open-world PvP: Compete through many venues, from school warfare and espionage, to crafting duels through a mini-game version of Bejeweled. Be warned, PvP can happen anywhere!

Aerial Combat: You know, like Crouching Tiger Hidden Dragon!

32 Guild Sites: Upgrade each guild site to mobilize and defend what you worked so hard to build.

5000 Equipment Types: Unique Wulin ways to enhance your ever-growing ancient skills.

17 Professions: Learn a trade to complement your fighting prowess.

30 Offline Activities: Not online to train? Keep your character progressing as an NPC. A true master never sleeps!

6 Unique Story Lines: Become the protagonist of your own story, not some insignificant bystander.

Status: Released
Release Date: Apr 10, 2013
Business Model: Free to Play
Developer: Suzhou Snail Electronic Co., Ltd.
Publisher: Webzen Games, Snail Games
Category:

Stand-alone

Genre(s):

3D, MMO, Adventure, RPG, Fantasy

Platforms:

PC


Editor's Score: 3/5

Pros:

+Lush, living Wuxia-centric world.
+Simple, yet entertaining, combat system.
+Eight different & interesting martial arts schools.
+Extensive amounts of content.
+Novel, sandbox style approach to progression.

Cons:

-One character per account.



Recommended System Requirements:

OS: Windows XP, Vista, 7, or 8
CPU: Intel Core 2 Duo 2.4 GHz or AMD Athlon 64 X2 5600+ 2.8 GHz
RAM: 2GB
GPU: NVIDIA GeForce GTS 450 or better
HDD: At least 2GB of free Space



Description: Age of Wulin is a 2013 free-to-play 3D martial arts action MMORPG, developed by Chinese developer Suzhou Snail Electronic Co. Ltd. and published by Webzen in Europe
As a regular MOBA player, I was like many others who were skeptical of giving SMITE a fair shot at launch.
by Ragachak
Deathtrap Early Access is finally out on Steam for $19.99.
by MissyS