Aeria Games launches Heroes of Gaia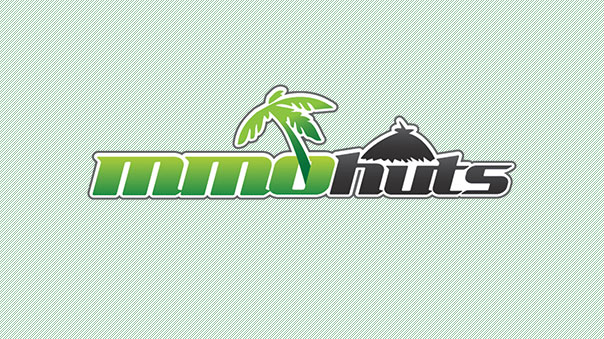 Aeria Games has announced that it has launched its own version of the browser-based strategy game, Heroes of Gaia. Heroes of Gaia was first published by Snail Games USA.
Heroes of Gaia: Rise of the Guilds features similar gameplay to Heroes of Might and Magic, including the guild versus guild battles released in the latest expansion. More information can be found on our Heroes of Gaia page.
Aeria Games publishes several MMOs, including Dynasty Warriors Online, Shaiya, Last Chaos, and Kitsu Saga.
Heroes of Gaia Gameplay Screenshot

Source:
Discover the New Browser RTS Heroes of Gaia: Rise of the Guilds

SANTA CLARA, Calif. – February 23, 2011 – Aeria Games, a leading global publisher of free-to-play online games, announced today the official launch of Heroes of Gaia: Rise of the Guilds, the latest addition to the diverse portfolio of MMO browser games at Aeria Now.

Slaughter powerful monsters that roam the lands. Strategically maneuver your armies to lay siege to enemy territories on both land and sea. Fans of the epic PC game Heroes of Might and Magic must explore Heroes of Gaia: Rise of the Guilds. These titles feature similar fantasy game play elements, except that Heroes of Gaia does not require a hefty client download.

Heroes of Gaia: Rise of the Guilds features:

Latest Expansion – Dive into the latest thrilling version of the already-captivating, feature rich, medieval fantasy world of Heroes of Gaia.
Guild vs Guild Battles – The Rise of the Guilds expansion to Heroes of Gaia showcases an innovative Guild Battle system that pits guilds head-to-head for victory.
RTS/RPG Elements – Ina seamless blend of these popular MMO genres, you must build up your character, recruit strong armies, then expand your empire to battle for ultimate domination of the ancient world of Gaia.

Play anywhere, anytime! No download is required to play. Players can jump directly into the exciting MMO action at http://heroesofgaia.aeriagames.com.
Next Article
Infernum announces Brick Force's Season 4 launch with the first of three major updates.
by MissyS
This investment is a major turning point for the company.
by DizzyPW
Ancestory is a 3D, grid-based card game for PC. You play as a mighty shaman who can summon powerful minions and cast mighty spells with a vast...
by Mikedot