Project Blackout launches Shotgun Mode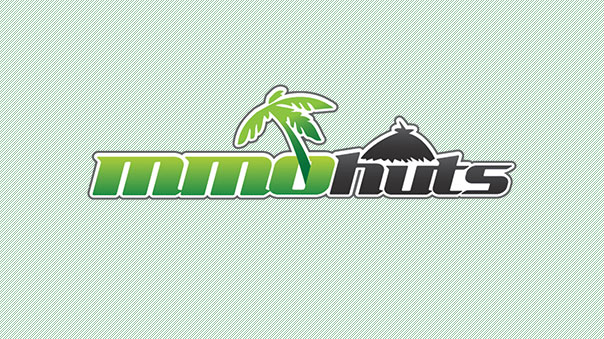 Project Blackout has released its newest update today, adding Shotgun Mode for all to enjoy.
Available from "Special Match," this mode only allows Shotguns as a Primary Weapon (870MCS will be used if the player doesn't have a shotgun). Missions can be completed in this mode, which is now available for over 20 maps.
Defense Mode is also added, with a three minute round time and a goal of defending (or destroying) the target, and is available for the new Black Cat map. Several new weapons, including a Kriss, are now available.
Project Blackout is published by SG Interactive, which also publishes Pangya, Grand Chase, and Trickster Online.
Project Blackout Gameplay Screenshot

Source:
[General]

Shotgun Mode released!

Accessible from the Special Match button
Only Shotguns will be available as a Primary Weapon
If you do not have a Shotgun, the 870MCS will be used temporarily for the match
By default, Secondary and Thrown weapons are disabled, but can be enabled by the room host
Missions may be completed in Shotgun Mode

Defense Mode released!

Accessible in standard rooms via mode selection
Goal is to defend (or destroy) the target
Aegis Inc (Blue Team) always plays Defense
The Corps (Red Team) always plays Offense
Round time is fixed at 3 Minutes
Players respawn upon death as normal

Raptr Event(02/23/11 ~ 03/23/11 5PM PST)
Attendance Event(02/23/11 ~ 03/09/11 5PM PST)
First Time Buyer Bonus Event (2/23/2011 9PM ~ 3/9/2011 5PM PST)

[Maps]

Death Match

Desert Camp
Training Camp

Eliminate

Desert Camp
Training Camp

Bomb Mission
Defense
Shotgun Mode

Boom City
Burning Hall
Crackdown
D-Squad
Desert Camp
Downtown
Eastern Road
Hospital
Kick Point
Library
Luxville
M-Station
Midnight Zone
Midtown
Outpost
Port Akaba
Red Rock
Saint's Mansion
Sentry Base
Stormtube
Training Camp
Uptown

[Shop]

Weapons

Assault Rifles

AK SOPMOD CG.
AK SOPMOD D
AK SOPMOD
AUG A3 B
AUG A3 D
AUG A3
M4A1 G

Sub-Machine Guns

Kriss S.V Black
Kriss S.V D
Kriss S.V G
Kriss S.V

Sniper Rifles

Dragunov CS.
L115A1 D
L115A1
SSG-69 S

Shotgun
Secondary Weapons

Dual D-Eagle G.
G18
P99&HAK Sl.

Melee Weapons

Brass Knuckles
Mini Axe
Mini Axe D

Throwing

Head

Aegis Alien Mask
Corps Alien Mask
Demon Mask

Items

Credits 130%
Credits 200%
EXP 150%
Increase Grenade Slot
JHP Rounds
Quick Respawn -30%
Type II Vest
Next Article
Today, Nexon EU is holding an international poll event between 3rd and 10th February for their fast-paced multiplayer FPS, Combat Arms.
by Mikedot
Perfect World Entertainment has announced that winter festivities will arrive this Wednesday, December 12, in RaiderZ.
by MissyS