Silkroad Online announces Legend VII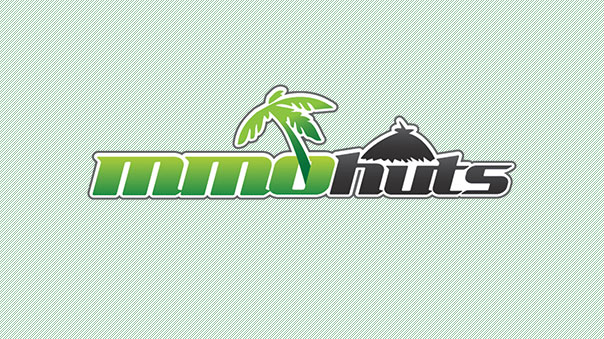 Silkroad Online has announced its next free expansion, including a new teaser website.
The expansion, called Legend VII: Rise of the Thief-Hunter, will be released on March 15th. Jobs will gain importance as new skill sets, depending on job and character level, will be released, and new job titles will adjust as players complete job advancement tasks. Players can also earn reputation to earn attribute bonuses.
The trade and triangular conflict system has also been redesigned, and will let players find unique Job Items and trade toward additional materials, while protecting caravan Traders – or raiding from them. Consignment trading will also be opened, and players will also be able to trade by transporting goods directly. A new avatar and a new Craft system (which will include Siege items for Fortress War) will also be added.
Joymax recently merged with WeMade Entertainment, adding Digimon Battle and Mir 2 to their library of games.
Silkroad Online Gameplay Screenshot

Source:
JOYMAX LAUNCHES TEASER SITE FOR EXPANSION "RISE OF THE THIEF-HUNTER" FOR SILKROAD ONLINE

The Popular MMORPG Gets Its Seventh Update March 15th

Seoul, KOREA – February 24, 2011 – Joymax, a developer and publisher of interactive entertainment for the global market, announced today that it has launched the teaser website for Legend VII: Rise of the Thief-Hunter for Silkroad Online, the seventh major update for the game, available March 15th. Players can visit the new website at http://www.joymax.com/silkroad/

"Our Silkroad fans have been anticipating this update for a long time, and we are delighted to unveil the new teaser website for them," said Kwan Ho Park, CEO of Joymax. "With our newest update coming next month, we expect the popularity of Silkroad Online to continue to grow, as we strive to provide exciting content to our millions of players."

One of the new content updates in Legend VII: Rise of the Thief-Hunter for Silkroad Online is the new emphasis of jobs, as they will take on a bigger role for players.  Game play will become more dynamic and will involve a new level of skill.  Specialize into new skill sets, dependent on the job and the character's level. A player's job title will change as they complete their job advancement tasks. Gain reputation based upon the job activities to earn important ranks – a higher rank will help the player earn additional attribute bonuses.

Another new feature is the trade and triangular conflict system, which has been revamped where players trade and complete smuggling quests. Launch into evolved conflicts between Thieves and Hunters, where users can obtain unique Job Items through Job activities and trading towards additional materials that can craft or reinforce Job items. Hunters gain profit by protecting caravan Trader NPCs and sweeping smuggling operations, while Thieves gain profit by raiding caravans and smuggling. Players can also participate in consignment trading where items are consigned to an NPC, or work the economy in target trading, where players directly trade by transporting goods which can earn a high profit but is far riskier.  What trading quests are available will depend on the job players pursue.

Other updates include a new avatar, Saint Knight, and a newly designed Craft System, where users can create a variety of craftable items, including Siege Items like Battering rams and Catapults designed for Fortress War, or dive into Trade and Alchemy Items', including improvements to the Fortress War and User Interface for more exciting and convenient game play.

The widely popular MMORPG puts players deep into a historical fantasy experience, joining the Chinese and European civilizations along the Silk Road trade route. Traveling across Jangan, from China to Constantinople, players can make their fortunes as merchants, prey on the rich as thieves, or be protection-for-hire as hunters. To celebrate the official launch of Legend VII: Rise of the Thief-Hunter for Silkroad Online, various web events to be announced soon will be prepared for players.
Next Article
Nexon is adding a riveting new chapter to the M.O.E. storyline of a galactic war, and also offers fresh new items and features.
by Ragachak
Last week we announced that Guncraft is coming to Steam on Friday, August 9, 2013, and as we gear up for this impending launch, we've been w...
by MissyS