New online beat 'em up Elsword announced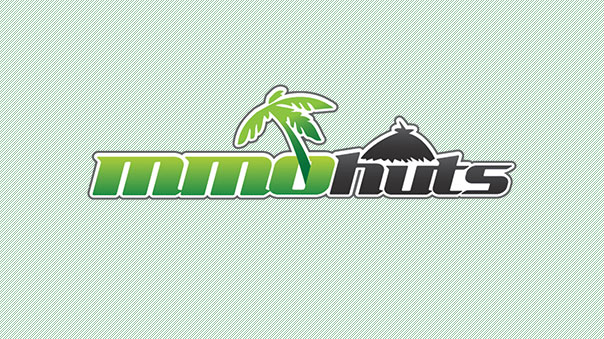 Kill3rCombo has announced their debut game to the public – Elsword.
Elsword is an online role-playing game with a beat 'em up style, designed to look like it came off the pages of a Manga. Players will star in their own comic book as one of three customizable characters, featuring two subclasses at level 15 and 35. Party-based dungeons as well as extensive player-versus player battles will also be features in the game.
Elsword is set for release this spring.
Elsword Screenshots:
Source:
Kill3rCombo Sets Up Shop and Unveils First Game, Elsword: Vibrant Anime Inspired Multiplayer Online Beat 'Em Up

Publisher to showcase Elsword and two other new titles at GDC 2011

IRVINE, Calif. – Feb. 24, 2011 – Manga fans – prepare to leave the pages behind and dive into the frenetic adventures of action-packed online role-playing game Elsword. The debut game from Kill3rCombo, a joint venture of Level Up! Games and KOG Studios, is a comic book influenced free-to-play gaming experience slated to launch this spring, introducing throngs of new followers to fast-paced gameplay and non-stop adventure.

Elsword offers gamers the chance to star in their own comic book through the fun and accessible nature of an online game, complete with fast paced gameplay with stunning animation. Combining superior attack and movement with anime-style graphics, players will feel as if they are playing their way through the images of an interactive comic book.

"Elsword introduces a unique gameplay style that extends a growing brand to a new legion of players," said Ben Colayco, CEO of Kill3rCombo. "Each time they enter the world, fans will find new ways to experience Elsword's depth of adventure, story and action. We hope players will find the Japanese illustration style and heavy PvP action a perfect mix for our first game ."

In Elsword, players tackle a myriad of adventures based on a number of exciting storylines as one of three customizable characters. They take in the comic book style animation and explore the immersive worlds and dungeons, all while participating in either party based dungeons or extensive player-versus-player (PvP) battles that pair fighters against each other. Complete with special character subclasses at level 15 and 35, Elsword will challenge players to excel in a dynamic and ever-changing world.

Elsword is currently planned for a Spring 2011 release. More information and assets, including characters and skills images, please visit the official website.

Kill3rCombo will demo Elsword and two other titles, including a Facebook game, at the upcoming Game Developers Conference in San Francisco, March 2-4. Qualified press should
contact Nathalie Nourian at Wonacott Communications in advance to schedule a hands-on preview of Elsword and get a sneak peek of the publisher's next two games.
Next Article
Batterystaple and Firehose Games are happy to announce Tuesday, September 15th 20XX is leaving alpha on Steam early access and headed to beta.
by MissyS
Overall, Scarlet Legacy is a solid fantasy MMORPG with a fun martial-arts theme.
by Guest
Join us Tuesdays and Fridays for gaming, previews, and giveaways!
by MissyS