Celebrate Arbor Day in Elsword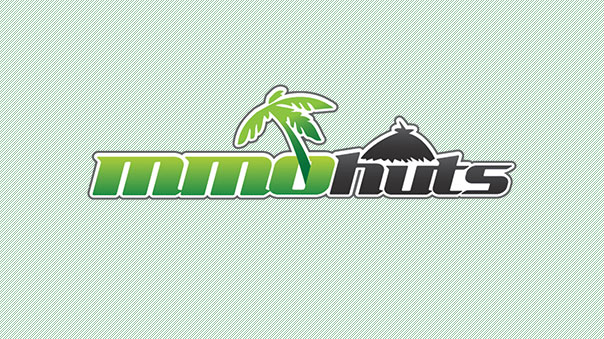 Elsword players can get eco-friendly with new Arbor Day events that will run until May 8.
Players can help restore Elrios to beauty by helping to plant trees and defending the new "Tears of Ruben" forest dungeon, which features different bosses each time a player enters. New gear will include permanent Mandrasil Weapon Costumes and Monster Masks, and rewards for efforts will include Enchantement Stones and El Shards. Keep an eye out for descendants of Mandrasil in villages, who will offer new quests for players.
Elsword is published by Kill3rCombo.
Elsword Monster Masks
 Source:
Online Beat-'em-up Elsword Goes Green with In-Game Arbor Day Activities

IRVINE, Calif. – March 24, 2012 – Kill3rCombo is now offering Elsword  players the chance to get eco-friendly the virtual way during the Elarbor in-game event. Starting tomorrow through Tuesday, May 8, fans of the massively multiplayer online (MMO) game will be tasked with obliterating menacing forces that threaten to destroy the forest. By planting trees to curb the affects of evil adversaries, players can overcome rivals and restore Elrios to beauty.

Features of the Elarbor festivities include:

·         New event dungeon – In addition to erecting trees and warding off enemies, players will also be able to experience the special "Tears of Ruben" forest dungeon. In this area, gamers will encounter different bosses each time they enter, increasing difficulty and adding a challenging twist.
·         Quests and rewards – Along with protecting the forest, players will be able to receive plenty of rewards, such as Enhancement Stones and El Shards. Additionally, gamers are encouraged to watch out for the descendants of Mandrasil, who will appear in villages to provide new quests and rewards.
·         Upgraded gear – Players can also go incognito to defeat opponents by crafting permanent Mandrasil Weapon Costumes and donning Monster Masks.

In Elsword, gamers can choose from five specialized and customizable characters as they explore immersive maps and battle to complete dynamic quests. As players progress through the game, they can evolve their fighting styles by upgrading to new job classes and watch as their chosen character matures and gains more fierce abilities and combos. With intuitive and straightforward controls, Elsword offers players of all skill levels the chance to defeat enemies and deal damage, either on a solo mission or cooperatively in a party of up to four players. For those who welcome a challenge, Elsword also delivers action-packed player-versus-player (PvP) combat.
Next Article
Azubu announced today that it will stream a Best Zed North America charity tournament featuring top players within the community, as well as a...
by Mikedot
Pearl Abyss and Kakao Games announced that Black Desert Online is part of the Steam Free Weekend, from September 6 through September 9.
by MissyS
Genesis A.D open beta begins next week. The 3D sci-fi themed MMOFPS from ijji is finally releasing into open beta.
by Guest