Auto Club Revolution launches BMW Experience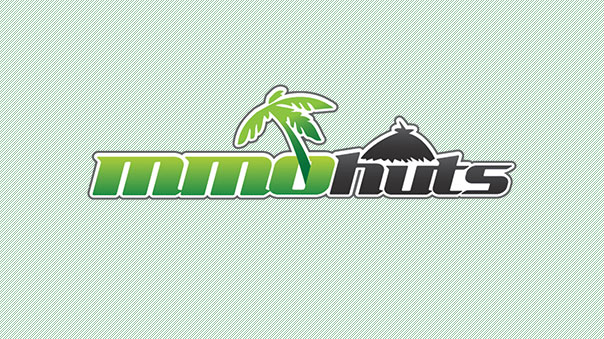 Auto Club Revolution has launched the new BMW Experience, connecting BMW enthusiasts with the game.
People who visit BMW's websites will be able to drive BMW's latest M Sports performance car, the BMW 1 Series M Coupe, in an introduction to Auto Club Revolution. The car can be customized and raced on the new Victoria Harbour race track, which was designed and built with the help of BMW designers to help showcase the car.
Auto Club Revolution is developed and published  by Eutechnyx.
Auto Club Revolution Gameplay Screenshot
 Source:
Auto Club Revolution launches the BMW Experience

The online racing game and car community reveals bespoke game experience for BMW Cars.

24th April 2012, BMW M Sport Studio, Munich. Auto Club Revolution today launched the BMW Experience, allowing players the opportunity to drive BMW's latest M Sports performance car,  the BMW 1 Series M Coupé.

The BMW Experience offers visitors to BMW's websites and social media channels a unique opportunity to drive the car in a specially built introduction to the Auto Club Revolution game. Players have the chance to customise their very own BMW 1 Series M Coupé which they can race on Victoria Harbour, the brand new race track, specially designed and built in conjunction with the BMW's designers and designed to put the car through it's paces.

Auto Club Revolution is a free-to-play online racing game and car community built in collaboration with the motor industry. Featuring officially licensed cars from BMW and over 50 of the world's leading motor manufacturers, it delivers a console quality racing experience to the free-to-play market while providing a social platform for owning, customising and enjoying cars online.

Andreas-Christoph Hofmann, Vice President Brand Communication BMW, Marketing services BMW Group: "Our customers are tech-savvy and love to be able to put their dream car together the way they want. Auto Club Revolution allows us to make our models accessible to a large number of car enthusiasts. It was extremely important to us that our models be portrayed realistically. In Eutechnyx we found a partner who shares our high quality standards – and we worked well together right from the start."

"It is always a real challenge to render a vehicle's distinctive handling accurately in a game – generating the models from CAD data is just not enough. To reproduce the handling of the BMW 1 Series M Coupé in ACR in an authentic manner, we first took it out on the real racetrack. That is the only way to know exactly how the car corners, for example," said Doug Wolff, ACR Team Lead.

Auto Club Revolution already features licensed content from over 50 car and over 150 upgrade parts manufacturers plus a raft of licensed race tracks including Circuit de Spa-Francorchamps, Daytona International Speedway[SJ3] , Silverstone, Infineon Raceway and the game's range of custom race tracks.
Auto Club Revolution's progression model unlocks free cars at regular player levels and allows them to be upgraded using credits, which are earned during in game activities (such as racing).
Next Article
Funcom and The LEGO Group are very excited to have kicked off the Open Beta for LEGO® Minifigures Online, and LEGO fans from all over the wor...
by Mikedot
Fallout Shelter, is a resource management game for the mobile. You are put into the shoes of the venerated (or hated, depending on you).
by Ojogo