A.V.A. celebrates one year anniversary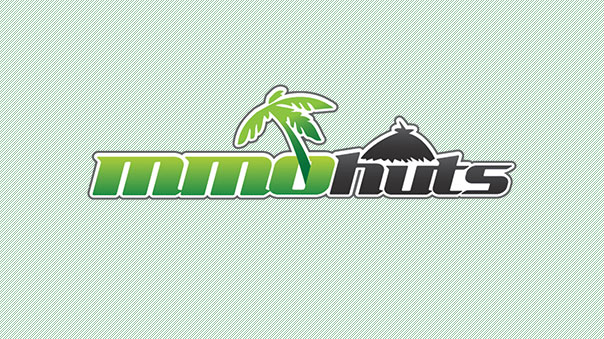 Alliance of Valiant Arms is celebrating its first year anniversary with several events and rewards for new and veteran players.
Players who log in and kill at least one player on ten different days between November 11th and November 30th will get free weapons. Players may also be entered to win new gaming gear including a monitor, headsets, mice, or backpacks.
New content added this week includes the Snake Eye map (EU versus NRF), and the M1A1 Thompson and AN-94 as weapons. New Boonie hats have also been added.
Alliance of Valiant Arms is published by ijji.com, who also publishes Genesis A.D. and Karos Online.
Alliance of Valiant Arms Gameplay Screenshot
Source:
Alliance of Valiant Arms Celebrates Its First A.V.A-versary, Gazes into the Snake Eye

ijji.com's Popular Multiplayer Online First-Person Shooter Commemorates First Year of Live Service with New Map, Items, Events, Weapons

Don't try lighting the candles on this birthday cake because ijji.com celebrates the one-year A.V.A-versary of Alliance of Valiant Arms with a bang. To commemorate the special occasion for the fast-moving, Unreal Engine 3-powered multiplayer online first person shooter (MOFPS), ijji.com is holding a special event and offering fantastic prizes to A.V.A fans, new and old.

AVA – Snake EyePlayers who record at least one kill on 10 different days between Nov. 11 and Nov. 30, will receive free weapons and just for logging in to play on Nov. 11, players will receive the limited confetti grenade and get double experience points. Gamers who get their frag on in A.V.A during the anniversary event will also be entered to win a new LCD monitor, gaming headsets, gaming mice or ijji-branded backpacks. For more information on the anniversary event, fans can head to http://ava.ijji.com/event/anniversary.nhn.

It's been a bloodstained year since A.V.A launched, as the team at ijji.com have implemented more than 20 content updates, built an arsenal with more than 50 customizable weapons and sent soldiers to more than 25 different battlefields. More than 1 million enlisted soldiers have collided on the game's nearly nonstop servers and tallied some impressive carnage:

· More than 2 million hours of war waged daily

· More than 300,000 matches played per day

· More than 7.3 million killed per day

· Nearly 1 million skulls shattered by headshots per day

· More than 150,000 dropped by melee attacks per day

· More 320,000 blown away by grenades per day

"New players will learn what A.V.A veterans already know – more than a million soldiers to shoot at and hundreds of thousands of exciting, fast-paced FPS games played every day doesn't have to cost you $60," said Calvin Yang, vice president of marketing, NHN USA, which hosts ijji.com. "And while other games will make you pay more for each new map, Alliance of Valiant Arms will keep adding to the more than 25 maps – all for free – in the game."

In addition to the special event surrounding A.V.A's first anniversary, ijji.com added a host of new content to the game this week, including the latest map in the Annihilation series, Snake Eye, placing players against one another as either European-Union (EU) or Neo-Russian Federation (NRF), as they sprint to obliterate enemy troops and occupy a neutral city. Players can also arm themselves with a pair of new guns – the classic WWII-era M1A1 Thompson and rapid-firing AN-94, as well as new Boonie Hats, which offer sturdy defense and increased speed.

To join in the exciting action in Alliance of Valiant Arms, players can enlist for free at http://ava.ijji.com. Players can also join the fight as part of the A.V.A community on Facebook.
Next Article
Divine Souls will begin its second round of closed beta testing on September 30, 2010. Divine Souls is a 3D action MMORPG by OutSpark.
by Guest
SG Interactive, a leading North American free-to-play MMO game publisher, announced the completion of the newest phase of Grand Chase: Rebirt...
by JamesBl0nde
Gamania (beanfun) has revealed the closed beta launch dates for Divina.
by MissyS