AdventureQuest Worlds celebrates Cysero's Wedding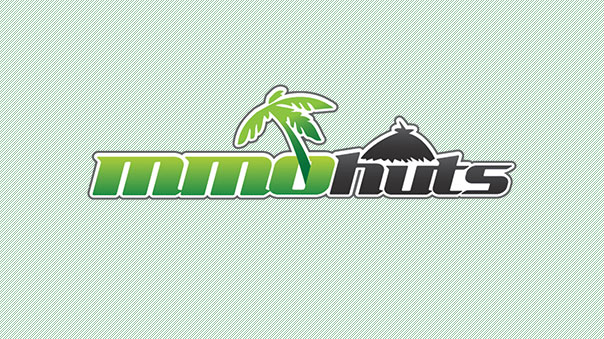 If you've ever played any Artix Entertainment games, you know about the oddly eccentric and ever-loveable Cysero, one of the game's development team and a permanent character among the worlds. It appears Cysero is getting married, and there will be an in-game wedding held in the real-time Adventure Quest Worlds that everyone's invited to.
The wedding begins this evening, Friday June 11th, and will party on well into the night – or until the servers crash! Quests have been added, and ultra rare items can also be gotten for coming to the festivities –  ranging from emerald capes to wedding armors and holy matrimony weapons.
In addition to this special one-time event (we hope!), DragonFable is also celebrating its 4th year anniversary, and will be giving out birthday presents all month long.
Adventure Quest Worlds Gameplay Screenshot
The Original Press Release:
AdventureQuest Worlds: In-game Wedding Invitation!

Game Master Cysero is getting married this weekend; you and 150,000 of your closest friends are invited to the wedding!

LAND O'LAKES, FLORIDA – June 11, 2010 – Artix Entertainment, the independent game development studio that runs the free, web-based MMO AdventureQuest Worlds with over 15 million players, cordially invites you to celebrate the in-game wedding of Cysero to his beloved bride-to-be. The special event will begin with bizarre quests on Friday, June 11th, 2010.

We are not sure which will be more odd – the in-game or real-life wedding. I mean, the wedding invitation I received said 'Attire: anything goes. Duck slippers optional' … and that was for the real-life one!" said Founder and CEO Adam Bohn, who will most likely be attending in a hybrid of Armani and Pirate garb.

The groom, Cysero, is regarded as both the strangest and one of the most popular characters/people at Artix Entertainment. He comes from a long line of dowsers (people who locate water sources using sticks?), he is the sole heir of half an island (in another country), is a ordained minister (via a form on the internet), and asking him how his weekend went often yields a story like: "Well, we found a way to cram 12 people into a single outhouse at the renaissance fair and then spent the day jumping out and surprising people."

Players have watched his love story unfold over the past years through his posts to the game's design notes. It is great that the gaming community is invited to be a part of their special moment. But do not expect the mundane exchanging-marriage-vows and eating-overpriced-marzipan routine; this is Cysero's AQWorlds wedding… and anything can happen (high likelihood of party-crashing Trolls and forging last minute wedding rings from potatoes)!


Did I forget to mention the presents?

No need to re-gift bread makers and fondue sets—this is the only wedding you will ever attend that gives presents to the guests! Ultra rare event items are available to players who make it to the ceremony, ranging from emerald capes to wedding armors and holy matrimony weapons.

So join us for this one-of-a-kind event since Cysero only plans on getting married once. The wedding festivities begin this Friday, June 11th at sundown and will party-on until the servers crash!

For more information about Artix games, visit www.artixentertainment.com and:

AdventureQuest Worlds at www.aq.com

EpicDuel at www.epicduel.com

DragonFable at www.dragonfable.com

MechQuest at www.mechquest.com

AdventureQuest at www.battleon.com

You can follow or friend Artix on…
Twitter: http://twitter.com/artixkrieger/
Facebook: http://www.facebook.com/artix
MySpace: http://www.myspace.com/artixkrieger
Next Article
Webzen details the classless system and combat system for Archlord II.
by MissyS