Uncharted Waters Online announced for the west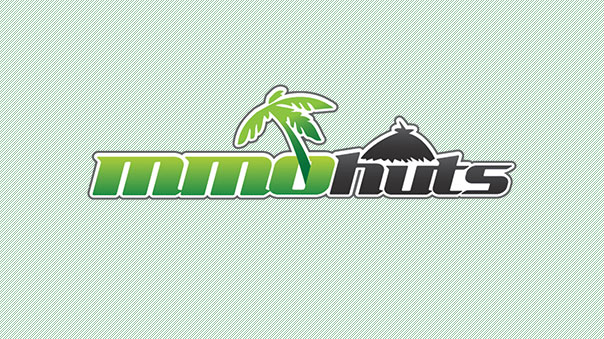 Uncharted Waters Online, a popular free-to-play game from KOEI, will be heading to North America and Europe soon.
Already released in Korea and Japan a few years ago, the game will be published by CJ Internet (Netmarble). It is based off the popular Uncharted Waters series, which has more of a cult following in the East, but is comparable to Sid Meier's Pirates! series. It will be free-to-play.
Players will be able to build, buy, and customize their ships, conquer neutral cities in the name of their nation, and participate in a realistic world economy that includes taxes and customs.
The Original Press Release:
CJ Internet and TECMO KOEI GAMES set sail for the West with MMORPG Uncharted WatersTM Online

RELEASE: UNDER EMBARGO UNTIL 11th JUNE 2010

Los Angeles, California– 11th June 2010.
After years of anticipation, Uncharted Waters Online is coming to the West in the summer of 2010. The publisher CJ Internet and developer TECMO KOEI will be proudly announcing this at the Electronic Entertainment Expo (E3) held in Los Angeles next week.

Uncharted Waters Online, a MMORPG developed by TECMO KOEI has been serving in limited regions for over three years now. Millions of Uncharted Waters Online users in Japan and Korea have been exploring the world and making their own unique histories. With years of experience in global service, CJ Internet is well-prepared to bring this game to the world, starting with North America and European regions.

Set between the 15th and 17th centuries, every player will have the chance to conquer the hundreds of neutral cities to ensure that their chosen nation becomes the world's leading power to influence all others. Players will be able to buy or build their ships giving them the opportunity to completely customise their look and feel.

Uncharted Waters Online houses a very sophisticated economy system very similar to real-life trading of goods. Investments and relationships all have an effect on the economy that surrounds the player. Tax and customs will also be applied within the game making it essential for players to conquer cities in order to reduce their taxes.
Access the official website for Uncharted Waters Online at http://global.netmarble.com/uwo

One of the biggest game publishers in Korea, CJ Internet expressed great anticipation for this new game launch. "We are looking forward to bringing this unique and powerful game, Uncharted Waters Online, to users in North America and European region. CJ Internet will utilize netmarble.com as a leading platform for various upcoming game contents," VP of International Operations at CJ Internet, Mr. Sean Lee said.

Mr. Tomokazu Takeda, the game's Producer at Tecmo Koei commented: "Uncharted Waters Online is one of the most content equipped online games in the world and brings with it original game play and elements that distinguish it from the thousands of other MMORPGs out there." Also, he emphasized that free-to-play model will lower the barrier and allow for greater numbers to experience this truly massive game.

At E3 2010, CJ Internet and TECMO KOEI will promote this unique title that will keep gamers on the edge of their seats. Visit the booth, South Hall #2047 to have a chance to play Uncharted Waters Online on the spot. Gamers can follow us at @UWO_News on twitter and become a fan of our facebook page for up-to-the minute news and behind scenes on the events at E3.

For all the latest news and information about Uncharted Waters Online visit:
http://www.facebook.com/OfficialUnchartedWaters
http://www.twitter.com/UWO_News
Next Article
Get your cybernetic augments ready and prepare to dive into the world of Ghost in the Shell once more.
by Mikedot
The largest update to Dauntless from Phoenix Labs launches today with "Sharpen Your Skills".
by Ragachak
Gazillion Entertainment has just announced the launch of their Epic Twelve - End of Anniversary event for Marvel Heroes 2015.
by Mikedot