ROSE Online Introduces Sea Of Dawn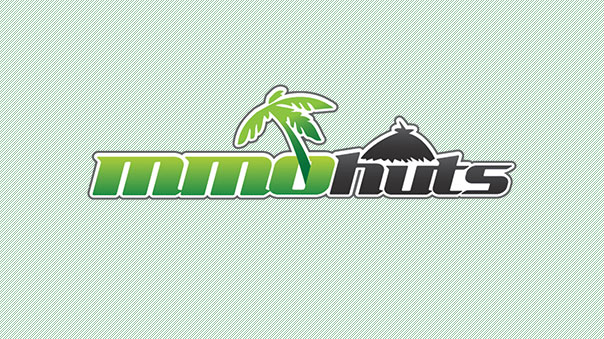 Gravity Interactive has released the new Sea of Dawn story update for ROSE Online.
The update raises the level cap to 230, and introduces a new multi-tiered raid dungeon, new quests, and of course, new equipment. Players will be able to experience a new arc to the Hero's Quest that sees the return of a feared enemy. Veteran players will now also have access to three new Exalted Raids, a new level of difficulty for tiered raids to challenge the highest level of players.
Gravity Interactive also publishes Ragnarok and Dragon Saga.
ROSE Online Gameplay Screenshot

Source:
ROSE ONLINE LAUNCHES: SEA OF DAWN AND EXALTED RAIDS

Increased Level Cap, New Quests, Weapons, Equipment And More

Marina del Rey, California – August 9, 2012 – Gravity Interactive, a publisher of exciting massive multiplayer online role-playing games (MMORPGs), announced today that it has launched the new story arc, Sea of Dawn, for its popular anime MMORPG, ROSE Online. Rosearians can now for the first time begin a new story arc, which brings back a fearsome enemy but with the hope of freeing the precious Goddess Luna. Players can begin their new adventure by trekking to http://www.roseonlinegame.com/ and join a thriving community with regular events, game updates, and plenty more.

Sea of Dawn introduces a number of game changes, including a new level cap of 230, new multi-tiered raid dungeon, new class equipment, the sharpest weapons yet, and numerous quests including a new arc to the Hero's Quest, the main storyline of ROSE Online. Players can head over to the ROSE Online page at http://www.facebook.com/playrose for all the latest game news, including screen shots, contests, and more.

"Sea of Dawn isn't just your normal story arc update with new loot. ROSE players will be met with a higher level of challenge in this new raid dungeon," said Mike Lansing, Executive Director at Gravity Interactive. "This raid is designed to challenge even our veteran players with obstacles that are sure to catch them off guard at first. The Rewards are great but the challenges to get there are even greater."

Veteran Players of ROSE Online are introduced to Exalted Raids where the difficulty levels of the tiered raids are increased to challenge even the most seasoned players. With 3 different Exalted Raids available to higher level players the challenge has been set with plenty of rewards to be earned.



Next Article
GameSamba today announced the upcoming second closed beta test of the new free-to-play online strategy game, Star Trek: Alien Domain.
by MissyS
UBISOFT has announced their online multiplayer racing game "The Crew" is currently set to be released this December.
by Mikedot
Aeria Games has released new information and assets about the Turga race in the upcoming MMORPG Lime Odyssey.
by MissyS