ACE Online updates to 3.3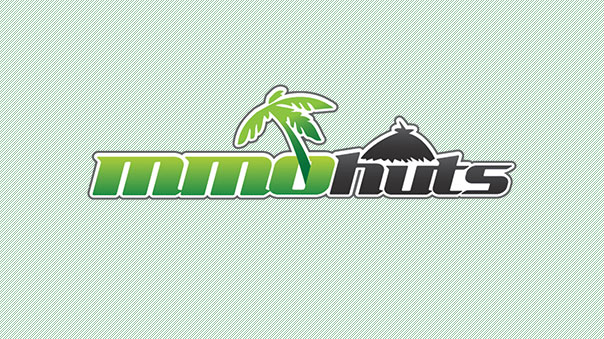 ACE Online has launched a major update (version 3.3) to its servers.
The update adds a new raid instance called Infinity Field. The first area to open in Infinity Field is "Kreacian Holy Lands," where players can pit themselves in teams against Krecian Dragons, who have new tricks for players to overcome.Infinity Field also has a vendor available. Players can collect Orbs in Infinity Field and trade them in for rewards usable inside and outside Infinity Field.
Also new in this update are special buffs and bonuses when you fly in formations, making formations useful in teams. Tier 8 Slot Machine armors have also been updated.
The Original Press Release:
Episode 3.3 Details

Infinity Field System
-Coming to ACE Online is the Infinity Field. It is a raid instance system where the players must build a team to take on a challenge that they select. With the release of the Episode 3.3 patch, we will be releasing the first area of the Infinity Field called the "Kreacian Holy Lands". This region is a basically a battle of survival against the Kreacian Dragons. These dragons are of a whole new breed of boss monsters and are capable of things which the older bosses cannot do. Fighting here is difficult but it does have excellent payouts if you can weather the storm!

Infinity Field NPC Vendor
-Coming with the Infinity Field is its Vendor. Although it can be considered as part of the new Infinity Field System, it does have items that can be used outside the Infinity Field. To purchase these items you would have to collect Orbs inside the Infinity Field. The items this Vendor sells can only be purchased with these Orbs. The items range from healing items to special Infinity Field only items which can powerup your combat potential or even protect you from the hazards in the Infinity Field.

Full Formation Bonuses
-Flying in formation has never been more useful. Before, there were strategic reasons for flying in formation with little benefits. Even more, there were even less benefits in to which formation pattern to fly in. Now if you fly in a full formation you can receive special buffs when you fly in the various formations. It has to be a full team though or else you're stuck on your own.

Tier 8 Slot Machine armors
-Four new sets of armors, the Venom Veil for the B-Gear, the Stiletto Binder for the I-Gear, the Sledge Guarder for the A-Gear, and the Scorpion Defender for the M-Gear these armors are blessed with the power of the stars. The Zodiac, Capricorn, grants this veil with additional Attack Power and a pierce system is included.
Next Article
Oasis Games Ltd, a leading independent publisher, today announced its in-game events for the month of November for Naruto Online.
by MissyS
On a day made for the best jokes, pranks and surprises, NCSoft and Arenanet has got something up their sleeve for the players in Tyria.
by Mikedot
The "Fairy Tail" game will be available in multiple languages worldwide on Android and iOS devices, and is expected to be released in 2016...
by MissyS