ACE Online hosting Summer Massacre event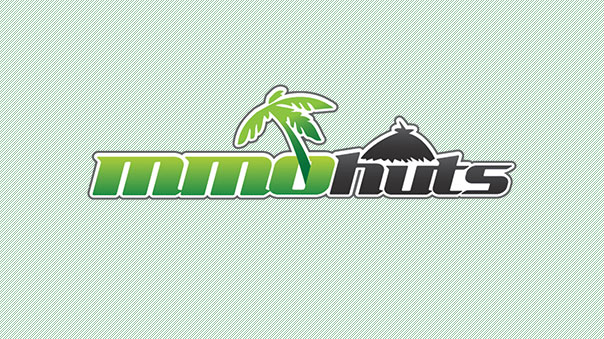 The Summer Massacre Event will begin shortly in ACE Online. Running from July 1 to July 31, all players from their nations can earn fame for their nation for a chance at prizes.
Players can earn fame by shooting down enemy nation players. Prizes begin at 100 fame, and range from item capsules to Super Gambled Weapons, EXP Capsules, and more. The top fame earner will also earn a special figurine of Ceris Valdergrann.
ACE Online is published by Suba Games, which also publishes Metin 2 and Cross Fire.
ACE Online Gameplay Screenshot

Source:
ACE Online Summer Massacre Event

June 20, 2011 — TORONTO, ON — It's the first day of summer in ACE Online  http://ace.subagames.com/landing.aspx , and SubaGames  http://www.subagames.com/ is celebrating by unleashing the Summer Massacre Event! Ace players old and new will be competing with one another to acquire as much fame as possible within the month of July in order to qualify for some great prizes!

From July 1 to July 31, players will seek to battle their enemy nations, as players from Arlington National Influence (ANI) and Bygeniou City United (BCU) will try to shoot as many of their enemy nation's players out of the air as possible. Doing so will give you fame. The more fame you accumulate over month, the better prizes you can receive! Ace Online is a game that likes to focus on PvP action and what better way to tie in the beginning of summer in Ace Online than with the Summer Massacre Event.

For more details, including official banner art for Ace Online, please visit the SubaGames Announcement Thread: http://forum.subagames.com/showthread.php?t=29579

Tournament Prizes

• Acquired 100 Fame – 2 Item Capsules
• Acquired 200 Fame –2 Mystery Capsules
• Acquired 500 Fame – 2 Suba Capsules
• Acquired 2,000 Fame – 10 Suba Capsules
• Acquired 5,000 Fame – 5 Master Medals of Valor (EXP item)
• Acquired 10,000 Fame – Dual Super Gamble Set (Standard and Advanced)
• Acquired 30,000 Fame – A Super Gambled Unique Weapon
• Acquired 60,000 Fame – A Super Gambled Boss Weapon
• Acquired 100,000 Fame – Full Moon Capsule
• Acquired 250,000 Fame – 2 EXP Capsules

In addition, the player who receives the most fame during the event will receive a very lovely figurine of Ace pilot Ceris Valdergrann!

Sign Up
Download ACE Online for free from the Official Game website:  http://ace.subagames.com/landing.aspx
After signing up and creating a character, you can begin to participate in the event!
Next Article
YOTTAGAME Studio has recently launched the Closed Beta version of 'Mafia City H5', a global server MMO.
by Ragachak
Today, Nexon Europe is thrilled to announce the arrival of a brand new, playable character to the enormously popular, visceral RPG, Vindictus.
by Mikedot
Upcoming SRPG browser MMO, Dragon Awaken, will hold closed beta from February 28 through March 8.
by MissyS