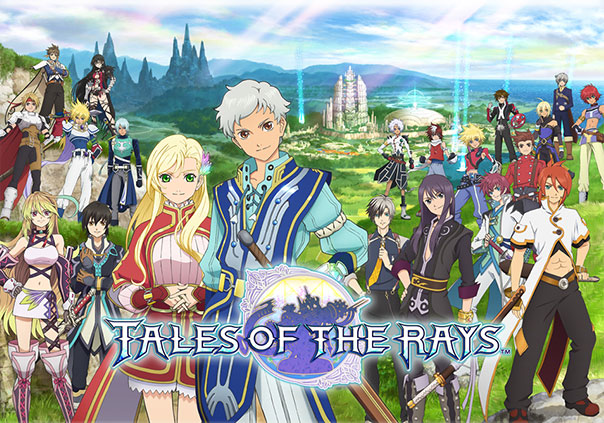 Tales of the Rays is an upcoming 3D mobile fantasy RPG developed by BANDAI NAMCO for Android and is expected to release sometime in the Summer of 2017. In Tales of Rays players travel across diverse landscapes with heroes Ix and Mileena, exploring dungeons full of treasures and battling monstrous foes in an epic quest to revive their world.
Not only are there new Tales heroes for you to get to know and love, but past Tales heroes will also make appearances in the game. Fans can look forward to stories told through animated cut-scenes with the classic soundtrack and music, as well as limited time events with special bonuses. New players can get to fall in love with the original Tales of the Rays heroes that have been masterfully designed, voiced, and brought to life in 3D animation.
This installment of the Tales games features console-quality graphics and gameplay, but at the convenience of your mobile device. A massive world is at your fingertips in the World Map that offers endless adventures for you to embark on. Region after region can be explored and tons of dungeons can be conquered along the way. However, with exploration comes battles! Battles are fought in the Linear Motion Battles System typical to the Tales games where different attacks and skills can be used to overcome your opponents, including the new Mirrage Artes attacks.
If you're looking for intense 3D gameplay on your mobile device, then look no further than Tales of the Rays. Both new and old fans of the Tales series will be able to enjoy the great adventure you are about to embark on and experience a fantastic story like none other. By providing heroes Ix and Mileena with the guidance they need, only you can help them save their world.
Status: Pre-Release
Business Model: Free to Play
Developer: BANDAI NAMCO
Publisher: BANDAI NAMCO
Category: Mobile
Genre(s): 3D, RPG, Fantasy
Platforms: iOS, Android


System Requirements not yet known.