Karma Online reveals next update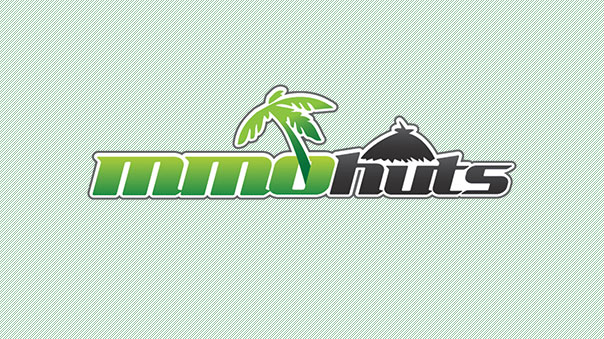 Joymax has revealed details on the next content update for Karma Online: Prisoners of the Dead.
New maps in the update will include the melee-focused "Rescue" (shown below), and the Demolition and Team Death Match map, "Crete." Two new soldiers, Ju-Deock (Allies) and Yamamoto (Axis), will be introduced with new twists on their character builds. The shop will see an overhaul on many prices and stats, and new weapons will include the AK-47 and M16A2 (shooting range), and Desert Eagle and AWP LE (Silk Shop).
Several events will also be held in November and December, rewarding players who can conquer the new maps.
Karma Online is published by Joymax, which also publishes Silkroad Online and Digimon Masters Online.
Karma Online Gameplay Screenshot
Source:
KARMA ONLINE: PRISONERS OF THE DEAD LEVELS UP, UNLOCKS NEW CONTENT

Joymax Unleashes Massive Update For Their Hot First Person Shooter

Seoul, Korea, November 16th, 2011 – Joymax, a leading online game developer and publisher, revealed today the next major content patch for their popular World War II game with a zombie twist, Karma Online: Prisoners of the Dead.  Developed by Dragonfly, the creators behind Quake Wars Online and Soldier of Fortune Online, these veterans of the gaming industry have pulled together a huge amount of additions for KARMA, which will add a new layer of depth to the shooter genre. To jump straight into the bullet-heavy action, or learn more about the game, players can visit http://www.joymax.com/karma/

Several new maps will be joining the already impressive pool of options, each focusing on a different area of the game.  Included is a new "Rescue" map aimed towards melee combat, alongside "Crete" as both a Demolition map and a Team Death Match.  Joining the new areas are two additional characters: Ju-Deock joins the auspicious Allies, while Yamamoto is now a member of the Axis team.  These characters both have a new combination of strengths and weaknesses that will be easy to learn but difficult to master!

For those looking for a new weapon, the Desert Eagle and the AWP LE have been added to the Silk Shop.  Many items already in the shop have seen an overhaul including changes in stats and/or prices, including equipment sets, the throwing weapons pack, a character reinforcement set, and more.  The shooting range has also seen a shuffle in currently available weapons to test, with the addition of the AK-47 and the M16A2, while waving goodbye to the CAMO AVS-36, Beretta M92F and the AWP.

Last but not least, KARMA is unleashing a variety of events running throughout November and December.  These include "Countries with Most Assists", the "Silver Rush" and "Predomination", where players are challenged to see who can be the king of the new maps added as part of this patch.  If you think you have what it takes, suit up and watch for results of all these events to be posted on the official KARMA Facebook at http://www.facebook.com/#!/KarmaPOD
Next Article
OGPlanet is excited to announce the start of the first Beta test for Dizzel, an eagerly anticipated new action shooter from Neowiz and NS Stud...
by Mikedot
The game is voxel-based, fully destructible, and has a similar, but brighter and more fluid, graphic style to Minecraft.
by ApocaRUFF