Bandai Namco Announces Tales of The Rays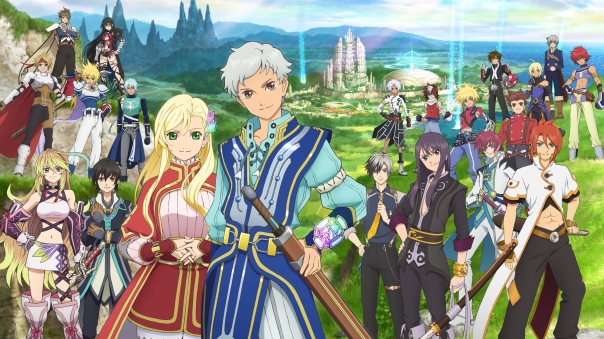 BANDAI NAMCO Entertainment, Inc., today announced Tales of The Rays, an upcoming free-to-play RPG that brings the intense 3-D gameplay that Tales fans love from the console series to mobile platforms. Tales of The Rays will be available Summer 2017 in the Americas as a free download from the Apple App Store and Google Play.
In Tales of The Rays, players travel across diverse landscapes with heroes Ix and Mileena, exploring dungeons full of treasures and battling monstrous enemies in an epic quest to revive their world. Past Tales heroes will make appearances in the game as experienced adventurers who provide Ix and Mileena with guidance as they embark on their journey. Tales of The Rays features console-quality graphics and gameplay, including the all-new Linear Motion Battles system, with simple controls optimized for mobile devices. Players can unleash devastating attacks with the new Mirrage Artes.  Fans can look forward to stories told through animated cut-scenes with the classic soundtrack and music, as well as limited time events with special bonuses.
"We created Tales of The Rays with the intent to make it the best all-star character game ever. The story, music, and game design are handled by the very same team who brought you the Tales series on console, and the character design, voice acting, and opening animation are masterfully crafted by the hottest artists in Japan today," said Yasuhiro Ikeno, Producer of Tales of The Rays at BANDAI NAMCO Entertainment Inc. "We're all very happy to be able to share the amazing storytelling and 3D gameplay with our fans those new to the series and those who have journeyed with us for the entire Tales franchise.
Next Article
ArenaNet™, publisher and developer of the acclaimed Guild Wars franchise, today announced activities at PAX East that are sure to fire up Gu...
by Mikedot
This week, SOA Games has unveiled their latest patch update for their action-packed anime MMORPG, Luvinia World.
by MissyS
The classic debt-repaying simulator has at last made it's highly anticipated debut on the Nintendo Switch, and it came at a great time.
by Kings Decree