*Note: This game has been cancelled or shut down and isn't available for play.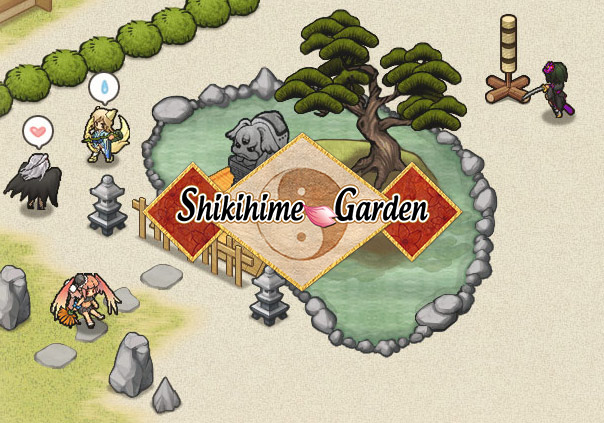 Shikihime Garden is a unique browser-based hybrid game of gardening and deck-building which was first developed and published by Appirits Inc. Shikihime Garden is a cute mix of gardening and card-based gameplay where players foster lovely Shikihime (female characters with magic abilities), take care of beautiful gardens and collect a variety of cards through numerous battles.
Lovely Shikihime: Enjoy cute female characters with magic abilities as they stay, play, eat and sleep in their player's gardens.
Tons of collectables : Enjoy a variety of collectible charming Shikihime and hideous monster cards built with well balance for building decks
Quests and content: Multi-level quests suited for all players to get valuable loots and reach new battlefields
Boss battles: Enjoy extremely difficult boss battles for encouraging team cooperation.

Status: Shut Down
Release Date: Mar 11, 2014
Business Model: Free to Play
Developer: Appirits
Publisher: Appirits
Category: Browser
Genre(s): 2D, MMO, Simulation, Casual
Platforms: PC

Editor's Score: 2/5

Pros:

+Cute anime girls.
+Several social features.
+Gardening system unique and interesting.

Cons:

-Combat is automated with minor animations.
-Limited features.
-Slow progress.