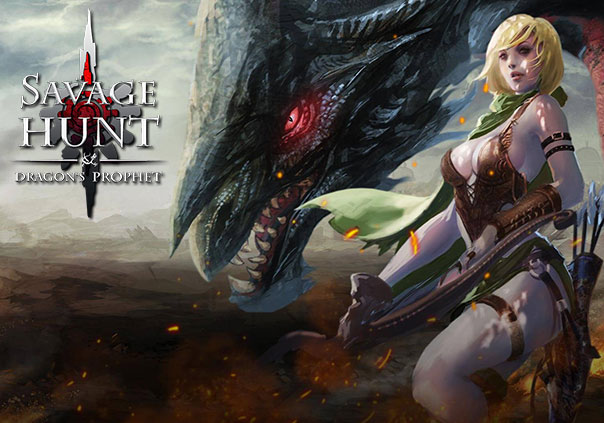 Savage Hunt is an upcoming free-to-play fantasy MMORPG developed by Gamigo for PC and is the successor to Gamigo's previous title Dragon's Prophet. In Savage Hunt players can explore a fantastic world the combines classical MMORPG elements with unique features.
Over 600 different dragons with individual strengths, weaknesses, and skills are scattered throughout the world. Search through forests and mountains on over 4,000 quests to find rare dragons and train them to become the ultimate mount, but make sure you're always ready for a fight. You never know what kinds of enemies you might encounter when you're off hunting for dragons! Collect every type of dragon your encounter and keep them in your Book of Dragons so you can plan your later journeys with all kinds of different dragons. Enhance your dragons' abilities as they grow and specialize them to fit the role you need them to fill on the battlefield.
Adventures aren't the only things for you to do in the world of Savage Hunt either. Engage in PvP battles and fight to make a name for yourself. Prove just how strong you and your dragons are by taking out the competition! Join up with a guild to participate in gigantic cross-server battles for some exceptional rewards. Nothing could be more thrilling than a battlefield filled with other players and their dragons duking it out, which you can be part of!
Hunt, train, and fight with dragons in a grand quest to become the mightiest dragon warrior on your server in Savage Hunt. There are tons of dragons out there for you to acquire and a whole slew of players out there waiting to challenge you. How will you and your dragons stack up to the competition?
Status: Pre-Release
Business Model: Free to Play
Developer: Gamigo
Publisher: Gamigo
Category:

Stand-alone

Genre(s):

3D, MMO, RPG, Fantasy

Platforms:

PC



System Requirements not yet known.


Description: Savage Hunt is a free-to-play fantasy MMORPG where players can collect different kinds of dragons and fight alongside them in heated battles. Hunt, train, and fight with dragons in a grand quest to become the mightiest dragon warrior on your server!
Mad Otter Games announces the release of Villagers and Heroes on Steam, complete with the new Fury of the Stone Lord expansion.
by MissyS
SEGA announces the official launch of Company of Heroes 2: The Western Front Armies.
by MissyS
Mad Otter Games announced that the servers for MMORPG Villagers and Heroes are back online again.
by Ragachak