Joymax celebrates its 15th birthday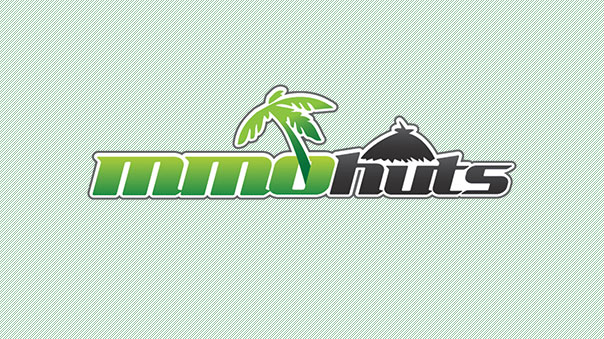 Games publisher and developer Joymax is celebrating its 15th birthday this month.
Joymax opened its doors in April 1997, and has published Silkroad Online, Digimon Battle, Karma Online, and Digimon Masters. Last year, Joymax also merged with WeMade, expanding their team and talent. Joymax has also developed several iOS titles, including the Heavy Mach series.
To celebrate, from now until April 13, 15 random players will be selected to win back all of the Silk they've purchased during the week (up to 1,500 Silk) in the "Large Recharge" event. The "Fortune 1500" event will award 15 Silk to 1,500 players who have spent at least 15 Silk during this celebration week.
Joymax also hints that a new event for Silkroad and Silkroad R is planned, and more news is promised for both the Silkroad and Digimon franchises.
Source:
HAPPY 15th BIRTHDAY JOYMAX!

The Popular Game Developer And Publisher Thanks Its Loyal Fans For 15 Great Years

April 09, 2012— Joymax, leading online game developer and publisher, turns 15 this month! In celebration of the amazing milestone, Joymax is kicking off a celebration to thank its loyal gamers and fans! Joymax first opened their digital doors in April 1997 and hasn't stopped producing high-quality gaming content since. From their breakout hit, Silkroad Online, to their merger with WeMade and their successful line of iOS titles including Heavy Mach, to more recent key launches including Digimon Battle, Karma Online, Digimon Masters and many others, Joymax has been blessed with unprecedented success and a loyalty level from fans few other companies ever enjoy! Players who haven't yet discovered the full catalog of Joymax titles can check out http://www.joymax.com/

"Our fans mean so much to us. Whether you play one day a week or every night for hours, YOU are our fans and members of the Joymax community and we want to acknowledge each and every one of you," said Nam-Chul Kim, CEO of Joymax. "It's amazing to see how many new players are joining us and how quickly they settle happily into their new home as a member of the Joymax community!"

Two special events will run from today until April 13th to reward all players who join games on the Joymax portal. The "Large Recharge" will randomly select 15 players to win back all of the Silk they've purchased during the week! This reward will be worth a maximum of 1,500 silk, so now is the perfect time to buy that special item you've been thinking about. In addition, the "Fortune 1500" will award 15 Silk to a selection of 1500 players who have spent 15 silk or more during the celebration week. Moreover, Joymax has never stop thinking about benefits for their valued players, another huge event of Silkroad and Silkroad R is on planned, developed from ideas collected from the community.

Joymax is based in Seoul, South Korea with other offices around the world including the U.S.A., the U.K, the Philippines and employs over 230 staff members who care for a variety of titles including Silkorad Online, Digimon Battle, Digimon Masters, Silkroad-R, KARMA Online, with more titles under development and even more unannounced. The iOS division, developed by WeMade, has numerous successful titles including the Heavy Mach series, Viking Island and Chaos & Defense.. Joymax will have more news on both the Silkroad and Digimon franchises in the near future, and can't wait to share the exciting news with their millions of registered players.
Next Article
The land of Mediah increases the total landmass of the game by a decent amount.
by ApocaRUFF
NAMCO BANDAI announces the release of its free-to-play mobile racing game, Ridge Racer Slipstream.
by MissyS