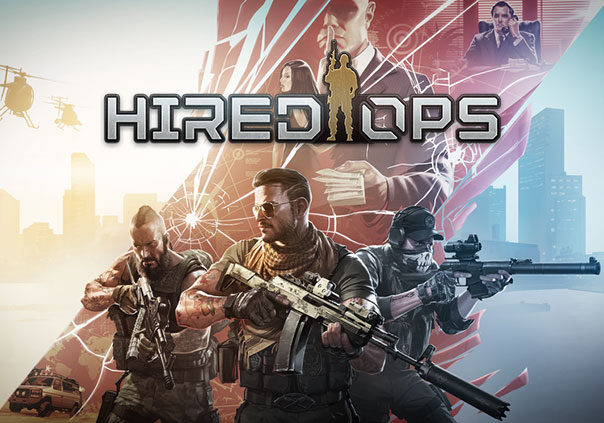 Hired Ops is an online multiplayer first-person-shooter for Microsoft Windows. Engage in deadly warfare with an arsenal of deadly weapons and even more dangerous mercenaries, then take the battle across the globe from deserted cities to inhospitable environments.
Improve and customize warriors with skill points, credits, and unique class functions.
Stormtrooper: heavily armored front line soldier, first in battle and last to leave. Excels in negating explosive damage while having increased health regeneration, but suffers from low mobility.
Destroyer: Heavy weapons expert, focuses on high amounts of damage in a small amount of time with the likes of shotguns, machine guns, and grenades.
Scout: Mobile fighter with light armaments to stay flexible. Noiselessly and quickly marks objectives for teammates.
Sniper: Long distance shooter dressed in a camouflaging gillie suit to stay hidden. Accurately takes down high priority enemies from a safe distance.

Status: Pre-Release
Business Model: Retail
Developer: AbsolutSoft
Publisher: AbsolutSoft
Category: Stand-alone
Genre(s): 3D, Shooter
Platforms: PC, Steam

Pros:

+Fast Paced and Action Packed
+Plenty of Player Customization
+Varied and Unique Locations

Cons:

-Tired Gameplay
-Generic Weaponry



System Requirements not yet known.