UPDATE: This game has been shutdown and is no longer available
This is a Preview. This page will be updated when the game is fully released.

Overview
Ys Online Overview
Ys Online is a traditional 3D Fantasy MMORPG based off the popular Japanese RPG and that's unfortunately the only defining point of the game. Fans of the series will surely find a reason to love the game, but for those of us that have been around the free MMORPG scene for a while Ys online is a run of the mill 3D fantasy MMORPG, which isn't necessarily a bad thing as the game has some impressive visuals, numerous classes and polished game play. With 3 unique races and a whopping 14 classes Ys Online offers a great deal more diversity than most free to play MMORPGs. The game's races and classes are:
Eresians - Can become Clerics, Knights, Rogues, Warriors  or Wizards.
Afrocans - Can become Guardians, Nighthawks, Myrmidons, Wiccas or Witchdoctors.
Kimoans - Can become Archers, Conjurors, Protectors or Shamans.
Ys Online Screenshots
Ys Online Featured Video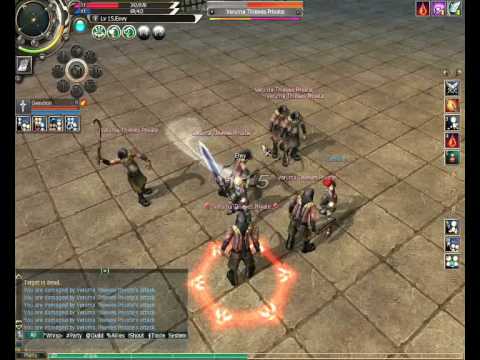 Full Review
Ys Online Review
Coming Soon… After the game is released.
Screenshots
Ys Online Screenshots
Coming Soon… After the game is released.
Videos
Ys Online Videos
Coming Soon… After the game is released.
Links
Ys Online Links
System Requirements
Ys Online System Requirements
Minimum Requirements:
OS: Windows XP / Vista / 2000 / 98 / ME
CPU: 1.5 GHz Intel Pentium 4 or better
RAM: 512 MB
HDD: ~1GB Free
Graphics Card: Nvidia GeForce4 Mx 440+
Recommended Specifications:
OS: Windows XP / Vista / 2000 / 98 / ME
CPU: 2.4 GHz Intel Pentium 4 or better
RAM: 1024 MB
HDD: ~1GB Free
Graphics Card: Nvidia GeForce 6600