UPDATE: This game has been shutdown and is no longer available
Join the hunt for the blueprints of the Da Vinci Machine in Renaissance Heroes! The world of the 16th century awaits players with science, alchemy, and fast-paced action like never before. Face off against opponents on maps inspired by historical locations, such as Milano, Firenze, and Constantinople. Engage your rivals in three different game modes: free-for-all, team battle, and one-on-one. Each of the four playable characters has their own specialty, and their own story to uncover. The past and future both will depend on you!
Publisher: ChangYou
Playerbase: Low
Graphics: Medium
Type: MMOFPS
EXP Rate: Medium
PvP: Three modes
Filesize: 4+ Gb
Pros: +Unique setting and storyline. +Each character is different. +Solid FPS mechanics. + Unique visual style based on the 16th Century Renaissance Era. + Classic FPS gameplay. + Fast action.
Cons: -Only four characters to choose. -Eight available maps. – Tedious upgrade systems that tempt players to pay real money. – No innovative gameplay features. – Very low playerbase. -Limited information available.
Overview
Renaissance Heroes Overview
Renaissance Heroes is an FPS that is set in the renaissance period of Europe. Based on designs from Leonardo da Vinci, the shooter features both realistic and incredible weaponry. You can choose from one of four different playable characters, all of whom have different combat specializations and storylines. The game features three different playable modes: free-for-all, team battle, and one-on-one duels. These modes also have various options, such as rifle only, melee only, and hyper speed. It will allow you to play against various difficulty levels of AI bots, in order to hone your abilities. Eight maps are included, each based on a historical and geographical location. Daily quests and over 100 achievements also are available to be unlocked.
Renaissance Heroes Screenshots
Renaissance Heroes Featured Video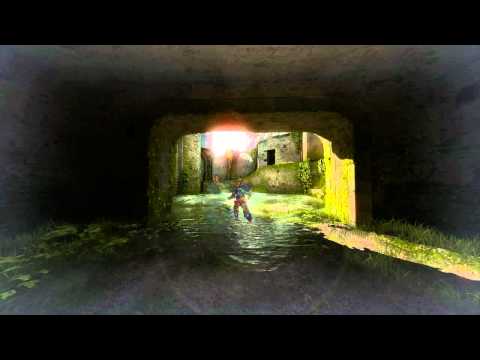 Full Review
Renaissance Heroes Review
Coming Soon…
Screenshots
Renaissance Heroes Screenshots
Coming Soon…
Links
Renaissance Heroes Links
System Requirements
Renaissance Heroes System Requirements
Minimum Requirements:
CPU: Single Core 3GHz
RAM: 1 GB
Graphics Card: Geforce 6600GT 128M
Recommended Requirements:
CPU: Dual Core 2GHz
RAM: 2 GB
Graphics Card: Geforce GTX250 512M
Renaissance Heroes Articles
Similar games we recommend
Team Fortress 2 - Team Fortress 2 Review for Valves F2P MMO Shooter.
Heroes & Generals - Step into the cross-genre world of Heroes & Generals, an RTS and FPS from Reto-Moto.
Gundog - There's no puppy love in this online third person shooter mixed with a collectible card game!