Renaissance Heroes Available On Steam!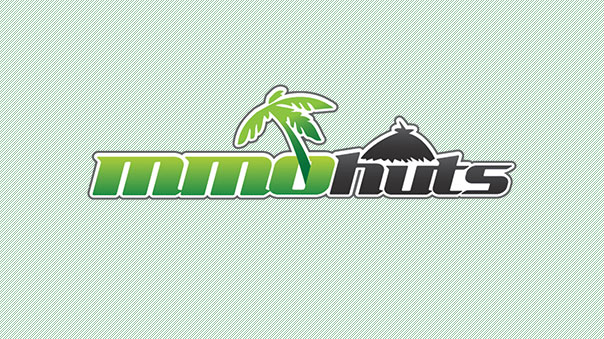 GameFuse, a leading publisher of free-to-play online games, is pleased to announce that Renaissance Heroes is now available for download on Steam, complete with one new playable character, a new map, and a number of new lethal devices that are sure to get your adrenaline pumping.
"We're excited to make Renaissance Heroes available on Steam," says Matthew Lenehan, Producer. "Steam is the premiere destination for PC gamers, and we feel these gamers are the perfect fit for Renaissance Heroes. We hope to increase the competitiveness and intenseness of our gameplay by bringing a mix of new players to our already established Renaissance Heroes community."
Renaissance Heroes is an online multiplayer first-person shooter (FPS) that takes place in an alternative 16th century. In Renaissance Heroes, players are able to dive right into the action with an array of fast-paced arenas and gameplay modes such as Capture the Flag, Seize the Scrolls, Touchdown, Deathmatch, and Duel. With numerous new weapons added to the mix, along with additional features, players can anticipate an extremely twitch-based arena shooter that leaves no room for mistake.
In celebration of the Steam launch, players will be introduced to a new hero, Alphon, who is an explorer in search of glory and fame. Alphon joins the other seven heroes in the battle to find the blueprint for the "Da Vinci Machine" – a device said to grant its possessor with exorbitant wealth and everlasting power.
In addition, all players who register for Renaissance Heroes through Steam will receive a permanent Steam banner that grants additional XP when equipped, along with a playable "Grinder-R" submachine gun. Also, for one week only, players will have the opportunity to purchase bundles of weapons and costumes in the Steam shop at a 75% discount.
Download and register now and receive the exclusive Steam banner: http://store.steampowered.com/app/221790
Last week I had a chance to sit down in a phone call with Creative Director Charles Boyd of Star Wars: The Old Republic.
by Ragachak
Moto Racer 4 announces its release for Playstation®4, Xbox One, PC and Mac worldwide on October 13, 2016.
by MissyS