UPDATE: This game has been shutdown and is no longer available
FIFA Online 2 is a 3D soccer (football) MMO with realistic graphics and gameplay. Customize and manage teams made up of players from around the world. Participate in league, world cup, and other match modes. Challenge the AI or other players to short rounds of soccer in FIFA Online 2.
Publisher: IAHGames
Playerbase: Low
Graphics: High Quality
Type: MMO
EXP Rate: Low
PvP: N/A
Filesize: ~ 1,000 MB
Pros: +Optional tutorial. +Real teams & players included. +Multiple game modes. +Create and manage custom teams. +Play against the AI or others.
Cons: -Hosted in Singapore, small US playerbase. -Based off the dated FIFA 07 engine. -Appeal limited to soccer fans.
Overview
FIFA Online 2 Overview
FIFA Online 2 is a free to play soccer MMO based on the FIFA 2007 engine. It was developed specifically for the Asian market and thus precedes the newer FIFA Online published by EA. Fifa Online 2 is a client game where players can manage one of the dozens of official teams from around the world. Each player has custom stats and its possible to purchase new players to create a custom team. There are a variety of game modes that pit users against each other against the AI. An optional tutorial is available to explain the keyboard controls, and an item store allows for further customization. There's even a World Cup feature where players can experience a virtual version of the 2010 World Cup.
FIFA Online 2 Screenshots
FIFA Online 2 Featured Video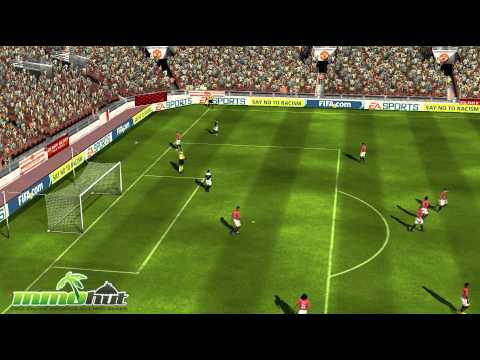 Full Review
FIFA Online 2 Review
Coming soon…
Screenshots
FIFA Online 2 Screenshots
Links
FIFA Online 2 Links
System Requirements
FIFA Online 2 System Requirements
Minimum Requirements:
OS: Windows XP / Vista / 7
CPU: Pentium 3 1.3 GHz or equivalent
RAM: 512 MB
HDD: 2 GB Free
Graphics Card: ATI Radeon 7500 / Nvidia GeForce3
Recommended Specifications:
OS: Windows XP / Vista / 7
CPU: Pentium 4 1.8 GHz or better
RAM: 1024 MB (1GB) or more
HDD: 3 GB Free
Graphics Card: GeForce FX 5200 / ATI Radeon 9600 or better