Legion of Heroes Update Adds Chapter 4-2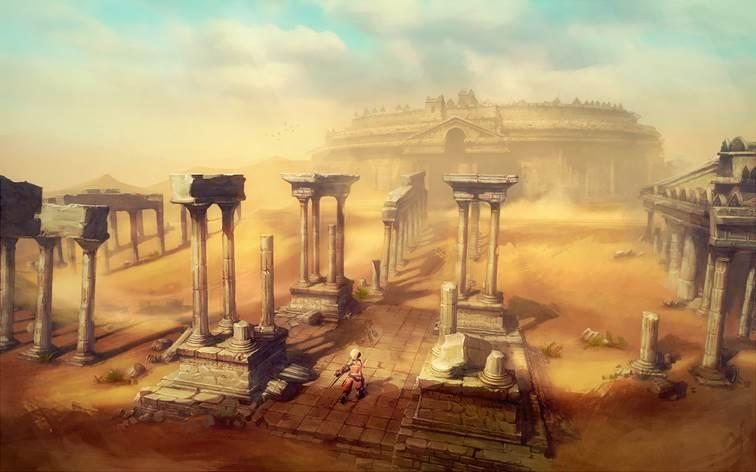 Nexon is rolling out a major content update for one of its most popular and beloved free-to-play mobile role-playing games (RPG) – Legion of Heroes – available now to download on iOS and Android. In celebration of the major content update, Nexon is also awarding new and returning heroes with tons of complimentary items.
Legion of Heroes (LoH) is an immersive turn-based, massive-multiplayer online role-playing game (MMORPG) combat game set in an epic 3D open world with over 100 heroes to collect. The latest content update features the latest chapter in the epic game, "Chapter 4-2: The Devil in the Desert", where the heroes find themselves on a journey through the scorching desert towards Babylon to gain advice from the wise King Tutankhamen after King Faheros awakens and allies himself with the treacherous Dread King.
A prominently popular game in the long list of titles from Nexon Korea, the new immersive content update for LoH offers players new and returning:
New and enthralling story to experience, "Chapter 4-2: The Devil in the Desert";
New dungeons to explore: Uriel of the Underworld has caused a huge earthquake that unearthed new ruins with powerful monsters with special rewards upon defeat;
Major Update Celebration Event: All new and returning fans who log into LoH after Aug. 25 for Android/Aug. 26 for iOS will receive fabulous rewards, including Legendary Hero Tickets, Legendary Equipment Chests, the Book of Heroes and more… (Please note: The reward components may be altered.);
New method to ascend to Mythic Heroes, the Mythic Descent: Through the Mythic Descent, players can use special materials 'Dragonheart' and 'Legendary Essence' to transform Legendary Heroes in Mythic Heroes and use new mythic skills;
Increased Achievement and Mission rewards: Heroes can now earn Achievement points and special skills by spending them, and improved rewards for missions;
Reimagined Tower of Chaos: Enter at your own will for an all new experience;
Phase Rift and Ring Promotion: Every Monday, heroes can obtain certain ingredients in the Phase Rift that can be used to promote Rings;
Upgraded features: A new Lobby interface and improved deploy feature to manage heroes.
A lot has changed since that time; the game is now officially on Steam and available for early access play.
by Abubakr
Finally, some good news from Trion Worlds regarding the English version of ArcheAge has come to light. The North America/Europe version of Arc...
by Mikedot
Today Techland has confirmed that it is indeed working on Dying Light: The Following – a feature-heavy, story-based expansion pack.
by MissyS