End of Nations is a real-time strategy game played out with MOBA elements, offering both a detailed story campaign and multi-player battles. Join a faction and use your units to rebel against the hostile Order of Nations that seeks to control the world.
Publisher: Trion Worlds
Playerbase: ??
Graphics: High
Type: MMORTS
EXP Rate: ??
PvP: Yes
Filesize: ??
Pros: +High production quality +Both PvE and PvP options available
Cons: -Little information available.
Overview
End of Nations Overview
In the mid-21st century, anarchy reigns as the Order of Nations, a once-secret organization operating from within the United Nations, seeks to destabilize governments and institute its own rule. Two factions rise to rebel against the Order of Nations – the moral Liberation Front, and the power-seeking Shadow Revolution. Join one of these two factions, and battle against the Order of Nations and the opposing faction in both campaign, multi-player, and metagame content.
End of Nations Screenshots
End of Nations Featured Video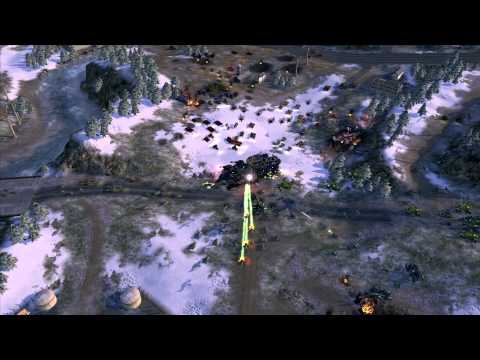 Full Review
End of Nations Review
Coming Soon…
Screenshots
End of Nations Screenshots
Coming Soon…
Links
End of Nations Links
System Requirements
End of Nations System Requirements
Coming Soon . . .
End of Nations Articles
Reworked End of Nations MOBA Prepares for Alpha -

Posted on July 12, 2013


End of Nations hasn't had the smoothest road paved out before it. Going from Petroglyph's brain child to Trion World's acquisition and now a rework from the ground up will completely change its genre from the originally visioned global RTS war into a moba style gameplay.