Eldevin Begins Closed Beta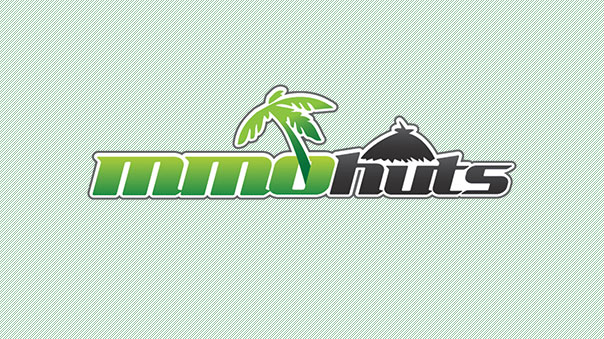 Hunted Cow Studios announced today that the closed beta test for Eldevin, its highly anticipated browser-based massive multiplayer online roleplaying game, has began.
Hunted Cow has started sending out the first wave of invitations to players and plans to add more over the course of the closed beta. While being able to gain an early look and enjoy the game, players will be able to provide valuable feedback as Hunted Cow has always aimed to listen and improve its games based on player feedback.
Eldevin is a new story-driven game, set in a corrupt fantasy world on the precipice of all out war. Players can join the Eldevin army, or the Mages of the Arcane Council, in a quest to recover the magical artefacts, which have taken the kingdom to the edge of disaster.
In the Eldevin closed beta test, players will be able to experience the first 30 levels of the game while specializing in any of the 6 talent trees – templar, warrior, assassin, ranger, mage and prophet. They will also be able to participate in 6 cooperative group dungeons with other adventurers, level up in the 14 different professions and experience a wealth of story-driven content as they fight to defend the lands of Eldevin Kingdom.
John Stewart, the studio manager of Hunted Cow, said "The closed beta test is a very exciting milestone for us in our development of Eldevin, our goal was to create the best browser-based role playing game on the market. Our small studio has been working on Eldevin diligently for the best part of 8 years and we're incredibly proud of what we've accomplished. We hope players enjoy the close beta test and we're looking forward to finding out what they think of the game!"
Players wishing for a chance to participate in the closed beta test can apply now at https://beta.eldevin.com
Next Article
Martial Empires Open Beta begins June 30, 2010 according to the latest news on the Gamigo website.
by Guest
n celebration of Star Trek: The Original Series' 50th anniversary, the game's third official expansion sends players back in time.
by MissyS
NCSOFT® and ArenaNet™, publisher and developer of the acclaimed Guild Wars franchise, today released its "September 2014 Feature Pack,&qu...
by Mikedot