End Of Nations Announces First Closed Beta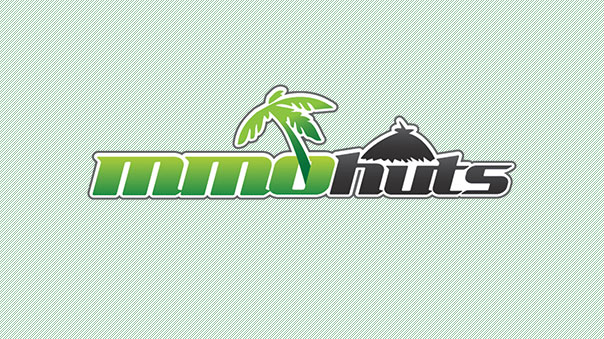 Trion Worlds is preparing End of Nations for its first of three closed beta events.
The event will start on Friday, July 20 (12:01am Eastern) and continue through Sunday, July 22 (11:59pm Eastern). The event will let players test out upgrade options, a wide variety of units and battle tactics, large and small player maps, and a variety of terrains. Beta invites will be going out through the official End of Nations page. Players can also buy the Founders Edition at $29.99 to secure their place in the beta, plus gain a host of benefits including two months of VIP membership, discounts, loot boosts, and more.
Trion Worlds also publishes Rift.
End of Nations Gameplay Screenshot
Source:
Everybody Wants to Rule the World: End of Nations TM First Closed Beta Event Coming July 20, 2012

Digital Founders Edition Guarantees Access to Beta Events

Trion Worlds today announced that the first of three highly-anticipated closed beta events for the award winning Free-to-Play online military strategy game End of Nations™ is scheduled to start at 12:01am EST Friday, July 20th and continue through Sunday, July 22nd at 11:59pm EST. Participants in the first closed beta event will join the persistent global conflict as they connect with allies from around the world to bring down the oppressive Order of Nations, or take on the opposing faction in epic PVP battles.

The first closed beta event promises both large and small player maps across a variety of different terrains, as well as a multitude of upgrade options and a wide range of units and battle tactics to deploy.

Gamers interested in taking part in the beta can sign up via the official website for the chance to get an invite to one of the 3 beta events – http://endofnations.com/en/beta/ . Random keys are also being handed out via the official End of Nations Facebook and Twitter sites.

For those hard core gamers who want guaranteed invites to every closed beta event, as well early access privileges, the End of Nations Founders Edition is also now available for pre-order for $29.99 (USD) at www.endofnations.com. As well as guaranteeing access to the closed beta phase, Founders Edition buyers get the ultimate bang for their buck with a head start to the open beta, and multiple in-game bonuses to embark on the road towards global domination.

The End of Nations Founders Edition includes:

·         Two-month* VIP Membership, including:
o   1,000 in-game credits
o   60 game 50% XP Boost
o   30% store discount
o   10-win Loot Boost
·         Exclusive Founders "Motherboard" unit skin set
·         Exclusive Trion "Magma" skin set
·         Exclusive "Founder" forum title
·         Veteran's Status: Level 5 Start Boost on a new Commander Character
·         Additional Commander Slot

All content will be activated at the start of Early Access.  The exclusive "Founder" forum title will be activated as soon as they sign into their Trion Worlds account.

*VIP Membership commences, and all in-game benefits, including currency, characters, items, and boosts, will be activated and applied to your Trion Worlds account upon your first login after the start of Early Access. Boosts, credit allocation and store discounts are active only for the duration of the VIP Membership. Fans who continue VIP Membership each month after investing in the Founders Edition will retain all Founders Edition VIP benefits.

By applying, you may be eligible to participate in one or more of the End of Nations closed beta events. In order to participate in a closed beta event, you must agree to a Terms of Use, License, and Non-Disclosure Agreement in which you will represent and warrant that, among other things, you (a) are eighteen (18) years of age or older and (b) are not an employee, agent, contractor, officer or director of a developer, manufacturer or publisher of video or computer games other than Trion Worlds.

Gamers from around the globe can join the conflict here: www.endofnations.com.
Next Article
Featuring significant improvements and reworks of existing game features, this definitive edition of ROME II also comes with a massive amount ...
by Mikedot
Let's dive deep into the brand new Mercedes class and the highly anticipated Evolution Dungeon!
by Guest
NEXON Co., a worldwide leader in free-to-play online games, welcomes one and all to experience the charm and fun of The Grinns Tale, the comp...
by JamesBl0nde