Zodiac Online launches the Fantastic Journey May 7th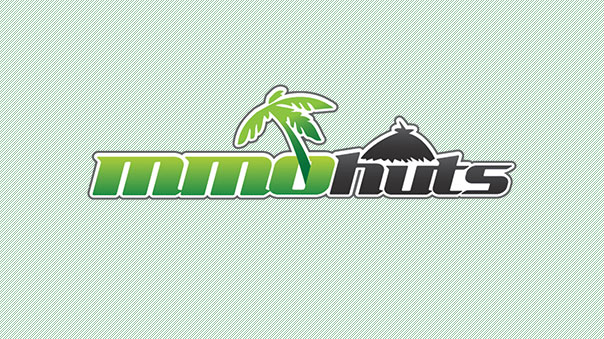 Zodiac Online will be launching its next expansion update on May 7th.
The update will add the Fancy Draw system, which will allow players to pay gold and draw a card for a reward. A new Trivia event challenges players to pass 5 exams to earn honor and a shiny light surrounding their feet. Also added is the Zodiac Arena, where players can team up and battle each other for glory.
Most importantly, the level cap will be raised from level 70 to level 90!
The Original Press Release:
Zodiac Online's New Expansion Due May. 7th
The newest expansion of Zodiac Online – the Fantastic Journey is releasing on May. 7th.

In this expansion, we're adding more features such as the daily Fancy Draw System, the weekly Trivia Contest, and the monthly Zodiac Arena games. Besides, the max level will be raised up from 70 to 90.

The Fancy Draw System is something like a small casino, players can pay gold to draw a card from 25 cards and get the reward shown on the other side of the card.

The Trivia Contest is a simulation of the exams in ancient China. Players need to pass 5 exams to get an honor of a Doctor and a shiny light around the feet.

Zodiac Arena is a battle among many teams. Players need to fight in the unit of team until there's only one team left in the arena area.

Zodiac Online is a free-to-play MMORPG for all people at any age. The game is full of Chinese cultural elements, especially the 12 Zodiac Signs. Also it has colorful and cute graphics, which have attracted a lot of young girls. Unlike the battles in other real-time games, players in Zodiac don't need to decide what to do in battles in a hurry, so even those who don't have any experience on playing games can handle this game easily. It's truly a game to relax and enjoy rather than rush to complete!

With this fantastic expansion, we're pretty sure that our players are going to have another couple of sleepless nights.

For more details please visit out official site: http://zodiac.enjoymmo.com

Next Article
Project Genom announced today that it will be available on Steam Early Access in May 2016.
by MissyS
Jagex is bringing a gift to the fans of both Runescape and OldSchool Runescape, to those who have Twitch Prime.
by Ragachak
Ring of Elysium has a new update, "Pirates Gratitude", which features a card-flip event for rewards, as well as free daily lootboxes...
by Ragachak