Nexon Buys Ndoors Interactive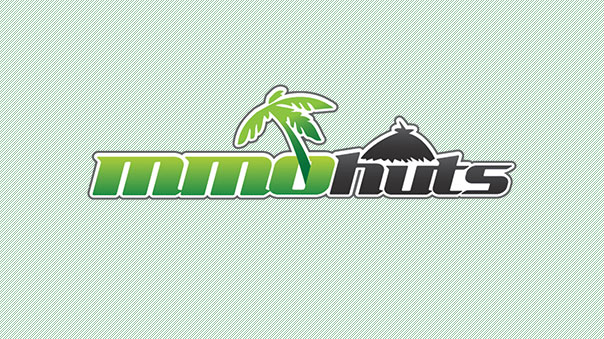 Fresh news out of Korea! Nexon, a privately held developer and publisher of free to play MMOs & MMORPGs, has announced the acquisition of 67% of Ndoors Interactive, a rival developer. Nexon is best known for their side-scrolling hit MapleStory but also publish a range of titles including the MMOFPS Combat Arms, the arcade style Dungeon Fighter Online, and the MMORPG Mabinogi.
Ndoors is best known for their turn based MMORPG Atlantica Online, side-scroller WonderKing Online, and their older title GoonZu. Both companies are on the forefront of the MMORPG industry and have brought us innovation and new gameplay methods. It's great to know that the top brains from both studios will now be working together to bring us even more great free to play games!
The official press release stated that Ndoors would run as a subsidiary of Nexon, but no word yet on what level of integration or cooperation (if any) we'll see for their North American operations. We'll bring you more on this story as it develops. In the mean time, check out the full release below for additional information.
Full Release:
Nexon Aquires Ndoors Corp.

Nexon acquired 67percent of Ndoors' quota, added as a subsidiary of Nexon.

May 4, 2010 – NEXON announced the acquisition of NDOORS Corp. management rights. NDOORS is well-known for developing "Atlantica", "GoonZu".

NEXON will acquire 67 percent stake of NDOORS including the shares of the former chairman, Seong-Mun Kwon the largest shareholders and has secured management rights as the largest shareholder. NDOORS is incorporated as a subsidiary of NEXON.

Through the acquisition of NDOORS, NEXON is able to increase the enterprise value and to strengthen its core capabilities by adding the outstanding development efforts of NDOORS.

"NEXON has been carrying out ongoing investment in the companies with outstanding development efforts" said Su-Min, CEO of NEXON. "NDOORS, as well as an excellent development capability with domestic and international publishing capabilities would be a big help to expand NEXON's portfolio and to carry out a global expansion policy" he added.

NDOORS was first established in 1999 with the accumulated technical and game development experience in the internet and gaming business. The main MMORPG titles are "Atlantica", "GoonZu"

Atlantica was awarded "Korea Games Award First Prize" in 2008, and being a big cash cow in domestic and overseas sales. In 2009, the consolidate revenue of NDOORS is 40.5 billion won / operating profit is 15.6 billion and its overseas sales portion has accounted for 72% in its entire sales.
Next Article
Designed originally by Justin Gary and Gary Arant, Shards of Infinity is the follow-up to their award-winning deckbuilder, Ascension.
by Ragachak
Simulator games aren't for everyone. The ultimate appeal of any game with "real-world" roots is often in how it captures and ga...
by Guest