World of Tanks Blitz German Tank Destroyers Roll In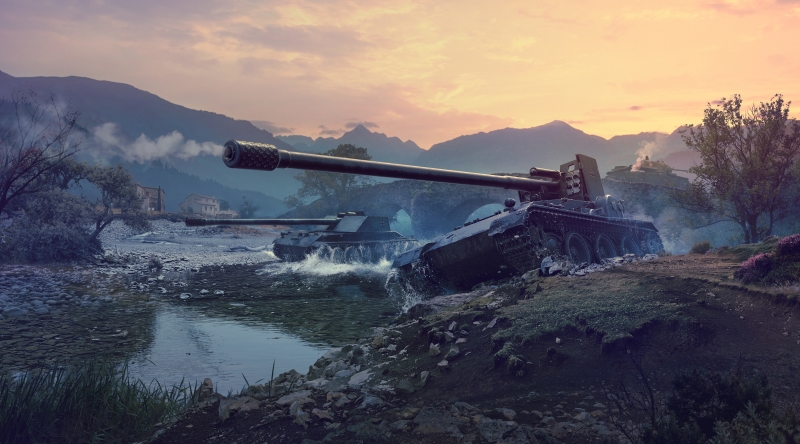 World of Tanks update 2.11 lets loose a number of German tank destroyers from the famous Grille 15 branch, as well as new map Vineyards, that captures the heart of the Mediterranean.
Six new vehicles complement the Grille 15 branch. These agile new tanks are armed with powerful and accurate guns. The branch begins with the Tier V Pz.Sfl. IVc; moving to the Tier VI Nashorn, Tier VII Sturer Emil, Tier VIII Rhm.-Borsig and the Tier IX Waffenträger auf Pz. IV.
This branch of tank destroyers culminates with the powerful Tier X Grille 15, designed on the chassis of the Panther. It is armed with a huge 15 cm cannon, capable of dealing massive amounts of damage with surgical precision. Incredibly fast, the Grille 15 excels as a long range vehicle, offering crucial support to fellow tankers on the battlefield.
Update 2.11 also introduces the new Vineyards map. Inspired by the verdant and rural plains of Italy, the map features a ruined town in the north-west, with the opposite side of the city untouched by war, poised on the precipice of devastation.
Next Article
Today, I'm going to talk about the worst decisions/choices made in online gaming in the Year of Our Lord 2017.
by Ragachak
So 2015 has come and gone, and Digital Extremes closed out another successful year for their highly praised F2P co-op title: Warframe.
by Mikedot