World of Tanks to feature Vivox voice chat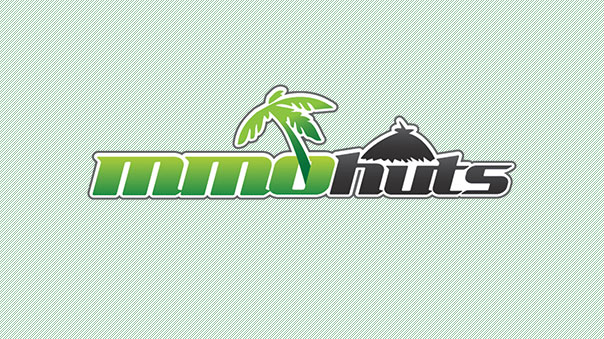 World of Tanks and Vivox have announced that the free-to-play tank game will feature Vivox voice chat as a regular feature.
Vivox chat is high-definition, and will allow players to talk without using a third party application. Players will be able to seamlessly talk to each other while in the team lobby, and while in the game itself.
World of Tanks is published by Wargaming.net, and is their first MMO.
World of Tanks Gameplay Screenshot
Source:
Vivox voice infiltrates the battlefield in world of tanks MMO

Hash Out Combat Strategy and Bark Orders at Your Troops in First Vehicle-driven Massively Multiplayer Online Game

Natick, MA—November 18, 2010 — Vivox, Inc. (www.vivox.com), the number one integrated voice platform for the Social Web, today announced that it will provide high-definition (HD) in-game voice chat for Wargaming.net's World of Tanks, the first and only team-based massively multiplayer online action game dedicated to armored warfare.World of Tanks, winner of E3's 2010 "Best New Concept Award" from Massively.com, allows players to engage in epic tank battles with other steel cowboys all over the world. Players can choose a tank to command from an arsenal of more than 80 armored vehicles from America, Germany and the Soviet Union, all carefully detailed with historical accuracy.

"When creating World of Tanks it was critical for us to include voice communication capabilities. With proven scalability, numerous live integrations, and best in class quality – partnering with Vivox was an easy decision," said Victor Kislyi, CEO of Wargaming.net. "Vivox Voice makes the gaming experience more natural and helps execute our vision of promoting teamwork. Players will be able to collaborate on battle plans and communicate during combat in the quickest, most intuitive way possible – speech – and Vivox delivers it the best."

Vivox Voice will let World of Tanks players talk to each other both during the game and prior to combat when compiling a team in the lobby. The voice capabilities are built into the game interface seamlessly so players will be able to interact easily and naturally during tank battles all without having to leave the game or use a 3rd party application.

"Wargaming.net is breaking new ground in the gaming world with World of Tanks," said Rob Seaver, founder and CEO of Vivox. "Not only does the game allow you to participate in massive tank battles while driving historically accurate machines, but you will be able to build and grow your vehicles into an unstoppable force. We are honored to be a part of this exciting new concept and look forward to witnessing the success of World of Tanks."

World of Tanks is a free-2-play MMO that is currently in closed beta and will be released in Q1 2011 for the PC. More information about World of Tanks can be found at: http://www.worldoftanks.com
Next Article
From today through to the 6th January, any player completing 20 friendly games will receive an exclusive Santa skin for in-game hero, Tony Tur...
by Mikedot
In the past two years, as the monumental success and popularity of sandbox titles like Minecraft began to shake up the preconceived notions of...
by DizzyPW
NCSoft announced that Blade & Soul Unchained, the second content update for the MMO, is scheduled to launch on March 2 in NA/EU.
by MissyS