Most Anticipated Games of E3 2015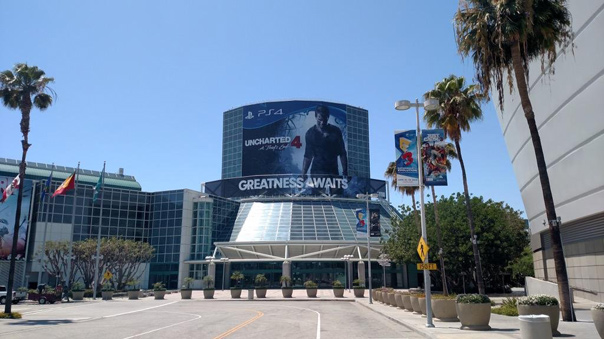 While E3 may be an exciting time for most gamers, over the past few years it has become something gaming press dread. Why? Simple. You're entering a three day gauntlet, typically involving jogging (yes jogging!) between halls to get glimpses of epic games that is 90% embargoed on coverage, making you question if you're there on QA duty or actually meant to offer online coverage. In the end you are sweaty, tired, beat down, and, in our realm of online PC gaming coverage, tend to have little to show for your efforts.

Yet something must have snapped in the PR world since last year, as I see no signs of the nonsensical red tape waiting for us. The online PC world hasn't exactly been healthy in the last couple of years, and finally even the highest level of management gets this. They'll take all the coverage they can get, meaning we're going to be all hands-on deck bringing you that coverage. With our tech wizard Zelus_Craft and MMOHuts' personality JamesBl0nde backing me up, as well as feedback from Mikedot and MissyS, this is our list of the ten games (with multiplayer) we are most anticipating offering legitimate coverage on at E3 2015!
10. Total War: Warhammer

We'll make one thing clear before we go into this. We're sick of Warhammer games. Seriously, just stop milking this franchise until its undead. This license seems to be available to anyone willing to give out a solid Waaaargh these days.

That said, the game is finally being put to use in an RTS, where the classic tabletop ruleset belongs. Not a shooter, or a massive MMO, or a hack n slash adventure. Combine that with the Total War franchise pulling the strings, and we have a glimmer of hope that this will be the one Warhammer to rule them all.
9. Fable Legends

After the devastating blow of losing Shadow Realms, there's only one true villain versus team of heroes that maintains our interest and hope of seeing more out of the genre than just Evolve. Fable Legends has that cartoony nature that just might be able to draw in a diverse enough audience to make this a regular


8. Crossout

You know how you spell some kind of wicked beautiful? Put the people that made War Thunder and Ground Forces, and give them the sick joke of moving their realism drilled brains to think outside the box. The Mad Max box that is! We know Gaijin rocks the world of vehicular explosions. Now they plan to give players the power to build their own custom vehicles to blow each other up. We don't want to get our hopes up that lightning is about to strike twice, we're just saying Gaijin has a tendency of bringing the thunder!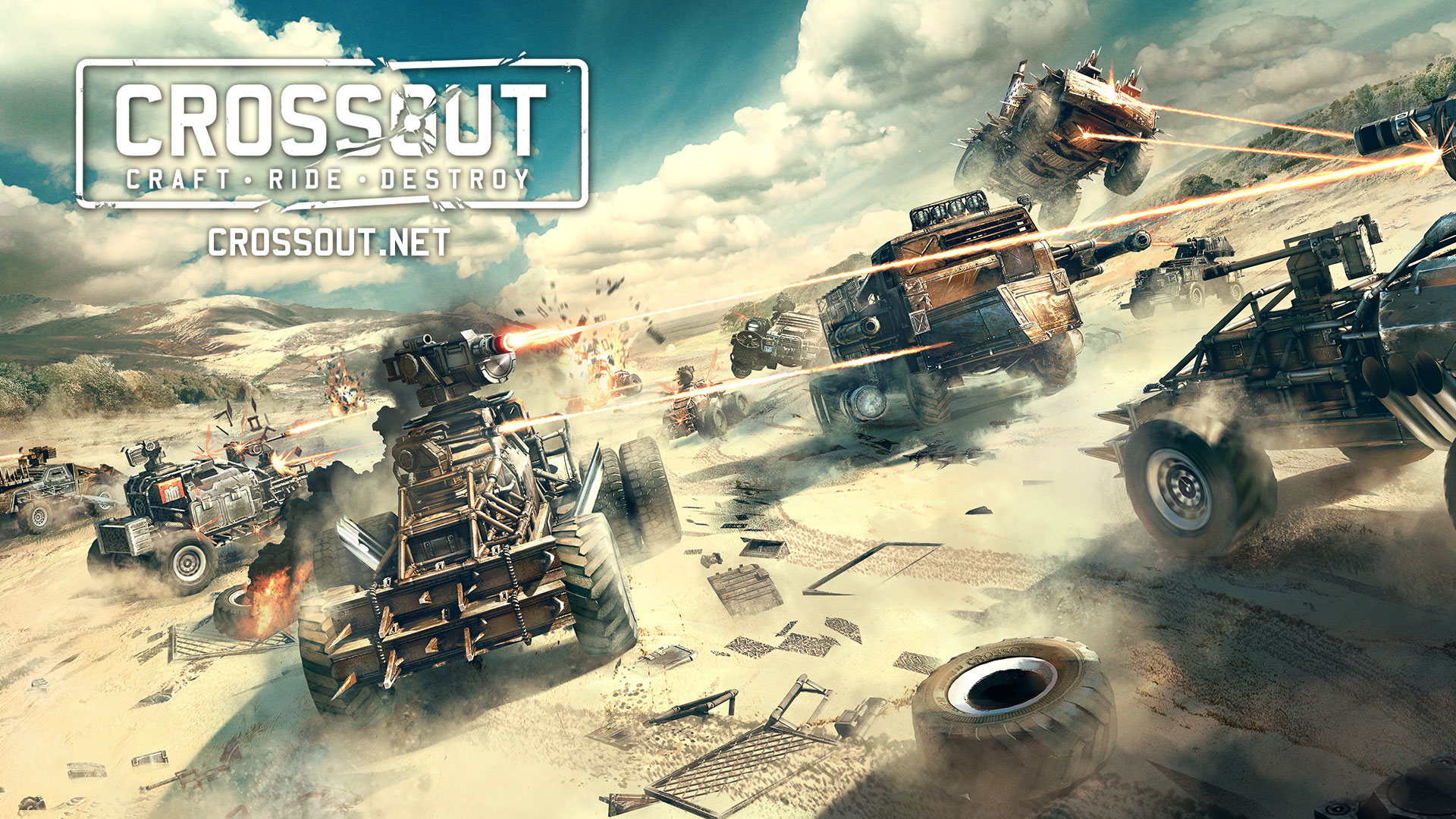 7. King of Wushu

One of the greatest surprises in my gaming press career was the out of left field arrival of SMITE as PAX East a few short years ago. So when we see a third person perspective MOBA packing the iconic roster of the Age of Wushu schools personified as Direct x12 rendered stereotypical characters, our inner schoolgirl cheers for joy. This is an incredibly ambitious project, even for Snail Games. But if they reach even three quarters of our expectations, King of Wushu could be the next big MOBA.
6. Shroud of the Avatar

Lord British making a modern sandbox mmorpg feels like a nostalgic wet dream. But put the largest gaming Kickstarter fund behind him (now up to $6.5 million), and nearly three years of development time, and a true marvel is going to be the result. Shroud of the Avatar won't be everyone's cup of tea, but I'd put good money down that it will be the sleeper hit MMO of the show.
5. ARK: Survival Evolved

Tired of watching idiot character stumble their way into disaster in Jurassic movies? Think you can do better. ARK: Survival Evolved is the definitive sandbox survival game that pits you against dinosaurs in a legitimate open world. This game has been taking the gaming community by storm over the past couple weeks, and we highly anticipate finally sinking our teeth into this meaty morsel of innovative gaming goodness.
4. Battleborn

There isn't anything to dislike about Battleborn. Well if you're a hardcore stickler for free to play titles maybe. But other than the price tag on it, Battleborn is some sort of scifi dream package, featuring a hefty roster of launch characters (and these are not your copy paste Asian trope characters, you can believe it!) and some of the best looking cartoony action shooter gameplay we've seen since Borderlands. Oh it's made by Gearbox? Battleborn is the safest bet on the list to impress one and all.
3. Star Wars Battlefront

Look at the trailer below. Now look back up here. Still need us to explain why this game is hype incarnate? Do you not know what Star Wars is?! If you have a pulse and enjoy large scale online shooters, or just need a Star Wars fix that isn't going to disappoint for once in your life, then Star Wars Battlefront is going to be it. If it's not, we're burning Disney to the ground. And you're next EA!
2. Doom

Doom is back. And it's not the next Duke Nukem mistake of the century. This baby is packing modernized game level design, multiplayer arena, and the core designs that made the original oh so legendary. Mix in a bit of Arkham Asylum, solid thinking man's puzzles, and the true sounds and signature weaponry that has Doom written all over it. What is their left to say? Doom Doom Doom Doom Doom DOOM!

1. Gigantic (Beta State)

I fought against it, but against the overwhelming opinion of nearly my entire staff, Gigantic tops our list. We already know what it is. There's no mystery here. Heck Mikedot plays in the alpha on a regular basis. Yet despite this, and the absolutely amazing looking roster of games coming to E3, we can't help but imagine a game we want to play more right now than this. Gigantic is coming to beta in August, meaning E3 is likely going to be a preview of the build that will soon make this one of the most famous online arena fighters to ever grace the PC and certainly the Xbox. We hope we eat these words and find something better at E3. The convention opens tomorrow, and so we'll soon find out!


Our staff fought hard for a few titles in our debate over this list. While these don't seem to have the mass appeal of the above list, a couple of us truly believe in each one. As such you'd be wise not to miss press coverage on the following honorable mentions.

Honorable Mentions:

Sea of Thieves
Torchlight Mobile
Rainbow Six Siege
Battlecry
Goliath
Relics of Gods
So stick around, grab your favorite familiar, and find out what's upcoming in this, dare I say it, shattered update?
by Outfoxed
War Thunder has officially launched the "Chronicles of World War II", which is a series of in-game events recreating pivotal battles...
by Ragachak